Chelsea boss Jose Mourinho upbeat over Kevin de Bruyne injury
Chelsea boss Jose Mourinho believes the injury Kevin de Bruyne suffered in the win over a Malaysia XI is 'very small'.
Last Updated: 23/07/13 10:00am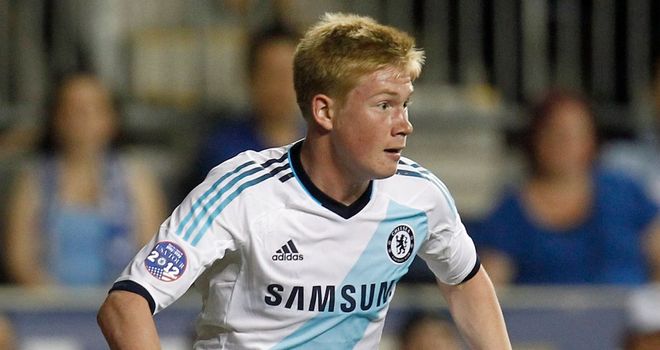 The Belgian was injured in the act of scoring the Blues' second goal in a 4-1 win on Sunday in which trialist Bertrand Traore, Romelu Lukaku and Victor Moses also scored.
Mourinho said: "When he was on the floor and asking for a change, everybody on the bench, we thought the worst.
"The first assessment by the doctor was that it was not the ligaments for sure and if it is something in the meniscus, then it has to be a very small injury.
"So we believe it is not an important injury and hopefully it isn't because the kid is a fantastic player and is showing to you match after match and showing to me in training that he is going to be a key man on the pitch."
De Bruyne will be assessed in Kuala Lumpur on Monday and Mourinho expects he will be fit enough to travel on to Jakarta on Tuesday, rather than return to London ahead of schedule.
De Bruyne was a transfer target for Borussia Dortmund this summer after impressing on loan at Werder Bremen last season but Mourinho wants to give the 22-year-old a chance at Chelsea.
Another player keen to impress is Traore, who is in his second six-week trial spell at Chelsea but cannot be signed permanently until his 18th birthday, in December.
Mourinho said: "We want to keep him. We have to wait until he becomes 18 to try to get a permit for him to stay in England.
"It's the rules and we have to accept them. He plays for his national team. Sooner or later the committee has to give him a permit to play in England.
"He's playing for his country. His country's one of the most important countries in Africa at this moment."