Fernando Torres and Juan Mata may miss Chelsea's game against Hull City
Jose Mourinho has hinted that Fernando Torres and Juan Mata may not feature in Chelsea's opening game against Hull.
Last Updated: 23/07/13 9:24am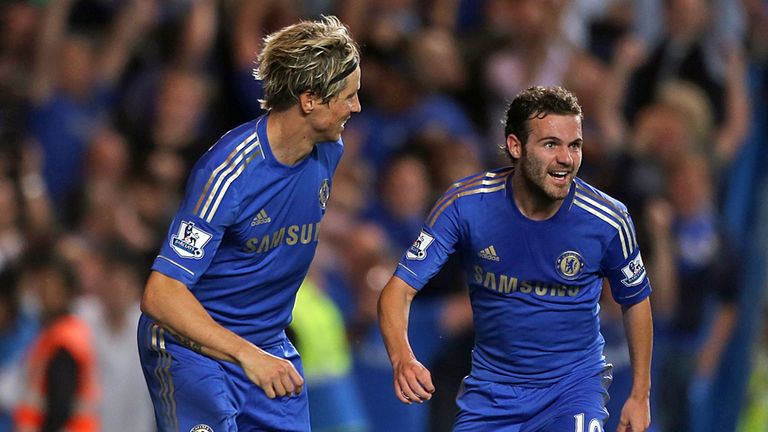 Chelsea start the new Premier League campaign at home to promoted Hull on Sunday 18th August, with the opening round coming on the back of a midweek of international fixtures.
World and European champions Spain are due to travel to South America to tackle Ecuador and that has placed a question mark over the availability of Torres, Mata and Cesar Azpilicueta for the visit of the Tigers.
"The players who go for their national teams two days before the opening of the Premier League, it depends a lot on that," said Mourinho regarding his selection for his first competitive game back as Chelsea boss.
"Some have to go to Ecuador and come back and arrive in London on Saturday without having slept after a 15-hour flight to train on Saturday morning.
"I don't think he is going to play on Sunday. If a player plays for England on Wednesday against Scotland, plays for 45 minutes at Wembley and then an hour after the game he is at home in Cobham sleeping, he is in a better condition to play.
"The team will be decided game after game and week after week. I will have to think about two or three matches at the same time."
In a World Cup year, international fixtures have an added importance and Mourinho hopes to support Roy Hodgson's England.
"I will be very happy if England can succeed and my English players; I know there are not many," Mourinho added.
"I will do with my English players everything I can to support them. I'll prepare them well, motivate them well to have a good season - and let them arrive in the last part of the season in great condition.
"I'll make them an option for the national team - and make them an option for the national manager.
"And I will be very happy if England and my English players can succeed. So, yes, I will try to help my English players. All managers have to think about trying to support them."