Ashley Cole says Chelsea owe it to Jose Mourinho to win trophies
Ashley Cole says he and his Chelsea team-mates owe it to Jose Mourinho to help the club win more trophies this season.
Last Updated: 23/07/13 5:04pm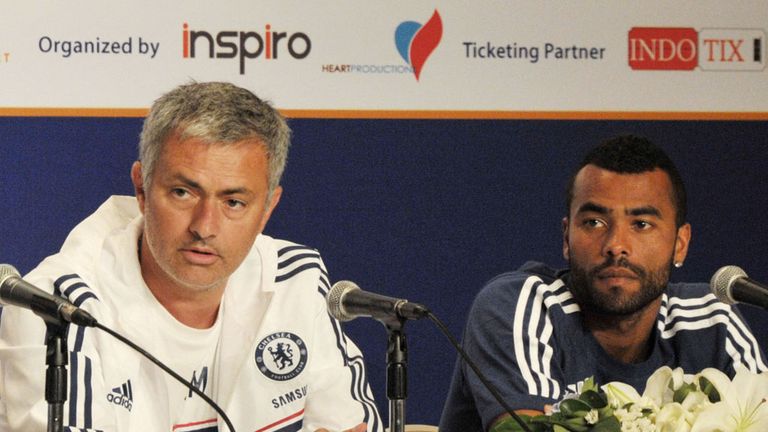 "I didn't feel I played as well as I could when he bought me, so I owe him a lot, and as a team I hope we can go on and win many trophies," Cole continued.
"It's a big club and we need to win trophies. With the new players, we're training hard and we're confident this season can be a great season for Chelsea again.
"He's always had one aim and one objective, and that's to win. It doesn't matter what you've achieved in football, you have to train well and give 100 per cent for him. That's one thing, he always gives players a chance if they are training well and playing well.
"He's a great manager and proves how good he is with the trophies he has won at different teams. He is great at motivating players and keeping you on your toes, so it's a pleasure to play under him.
"The boys are confident and happy he's come back, and in training you see a new lease of life for some players and hopefully that's only going to benefit the team and the club."