Premier League: Hull a serious threat to Chelsea says Jose Mourinho
Jose Mourinho is not taking Hull City lightly as he prepares for his return to the Premier League with Chelsea.
Last Updated: 18/08/13 3:34pm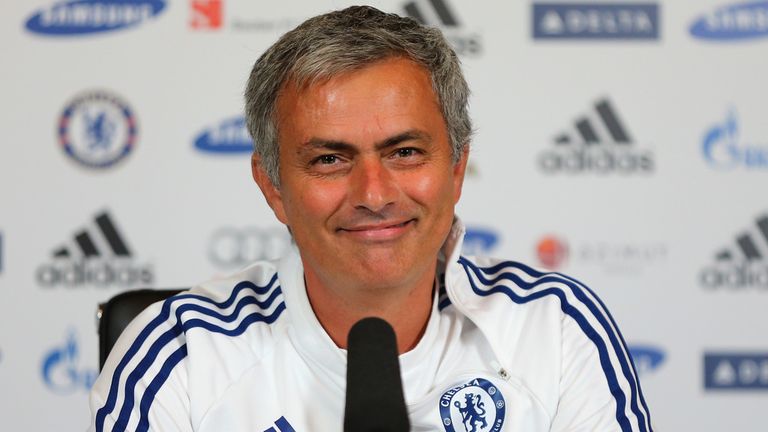 Mourinho will be looking to add to a 60-game unbeaten run at Stamford Bridge when Steve Bruce's side visit, but he feels it is a far tougher challenge than playing one of last season's survivors.
The Portuguese feels Chelsea's start to the 2013-14 campaign is a tough one, and they are the back in action in midweek as well when they take on Aston Villa in a game rescheduled because of the UEFA Super Cup against Bayern Munich at the end of the month.
"It's always a difficult start," Mourinho said. "We have to play two days after against Aston Villa, after that we have to go to Old Trafford, so our start is a very difficult one.
"I don't like to play against teams that come from the lower division, because when they come they come with a fantastic mentality.
"They come as winners, they come as a team that week after week is winning matches and winning points.
"It's different to a team that survives in the Premier League on the last day, they come with a fantastic attitude.
"We have to try to win, but there are people that say that a bad start is better than a good start. Of course, I prefer to start good. But the start is difficult."
You can see Chelsea take on Hull City on Sunday on Sky Sports 1 HD from 3:30pm and on Sky 3D as well from 3:45pm