Chelsea manager Jose Mourinho thinks the Premier League is a six-team race
Jose Mourinho thinks the Premier League title race is wide-open and that as many as six teams have a chance to win it.
Last Updated: 21/08/13 7:17pm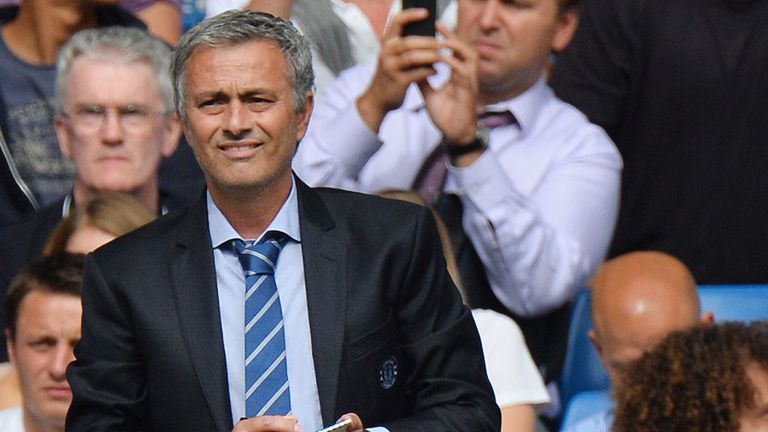 Mourinho said he thinks Manchester United, Manchester City, Arsenal, Tottenham, Liverpool and, of course, his own Chelsea side, are all in the mix.
"At this moment we cannot speak about two sides, we have to speak about six sides," he said. "This is a very difficult league and any one of the six sides can lose points.
"I don't know in this league whether to draw is to lose two points or to gain one, because it's a difficult league with difficult opponents.
"This weekend, out of the six, five managed to get the three points but, maybe, in the second fixture, there will be another team which cannot win.
"I think we are speaking about six contenders, all good teams, and let's see if any one of the six is good enough to make a real difference and to disappear and to go on to be dominant, or if there will be great balance between the sides until the end."