Premier League: Paul Lambert says Aston Villa should have had penalty at Chelsea
Paul Lambert insists his Aston Villa side were denied a stonewall penalty in their 2-1 defeat at Chelsea.
Last Updated: 22/08/13 4:49pm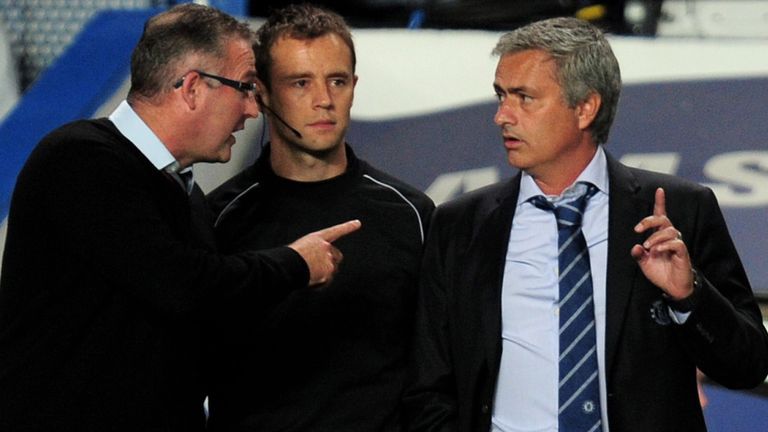 Lambert also played down claims of a rift between himself and Mourinho after heated discussions appeared to take place in the technical area.
The 44-year-old added: "I think there has been a lot made of me and Jose in the technical area. There was the odd little thing, but there was a lot of banter between us.
"The two of us were shouting at referees and officials and everything. I'm not going to go there and lie down, and neither is Jose.
"A lot has been made of me moaning - he does his fair share as well, just to
let you know. It is not a problem. We had a bit of banter between us and I saw him afterwards.
"I like him and he is a brilliant football manager. There was never a problem."