David Moyes: Premier League has missed Jose Mourinho
Manchester United boss David Moyes says the Premier League has missed his Chelsea counterpart Jose Mourinho.
Last Updated: 24/08/13 1:55pm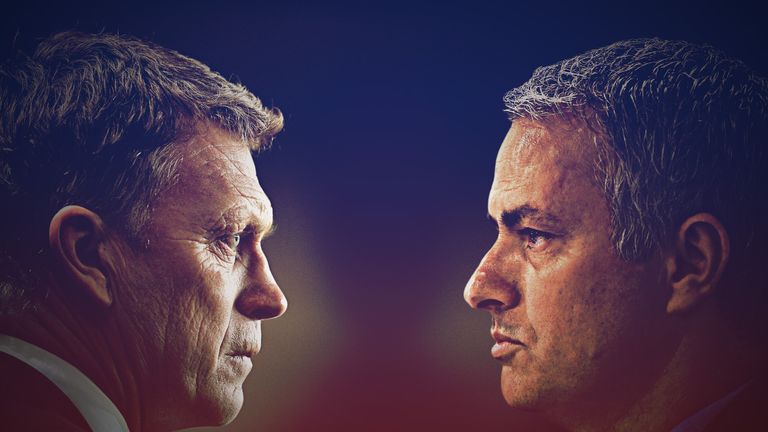 The pair clash in Monday's night showdown and Moyes admits he is looking forward to crossing swords with Mourinho who is back at the helm at Stamford Bridge after his spell in Italy and Spain.
Moyes never enjoyed victory against the Portuguese whilst at Everton and with Monday also being the Scotsman's first Premier League match at Old Trafford, he admits Mourinho will add extra glamour to the occasion.
Moyes said: "He was enjoyed by the media. Chelsea supporters obviously enjoyed him and from that point of view I would say yes (the Premier League has missed him."
Moyes wrote to Mourinho following his dismissal by Chelsea to wish him good luck for the future.
"I have not seen him for a long time. Our paths have not crossed - probably because I was never in the Champions League, we have not had any reason to meet.
"I am looking forward to seeing him again though.
"He is probably the best of the young, modern coaches in the world. He is the one who has had the most success. He deserves all the plaudits he gets."
And Moyes says Monday night's match will be one his will savour.
"There has been a lot of things I have been looking forward to; taking the team on tour, leading them out at Wembley. But to do it at Old Trafford for the first game against Chelsea is a thrill for me, it really is," he said.
"It has come quickly. I knew what it was like. This is a monster in terms of the size of the club. Getting to know everybody is not that easy.
"It will take me a long time to get to know how it works.
"The bit I have enjoyed has been getting the know the players. They have made my job very easy.
"They have been excellent with their level of professionalism and the way they have gone about their work."