Juan Mata moves to end speculation over his Chelsea future by insisting he is happy
Chelsea star Juan Mata has moved to end rumours over his future by insisting he is happy at Stamford Bridge.
Last Updated: 07/09/13 6:25am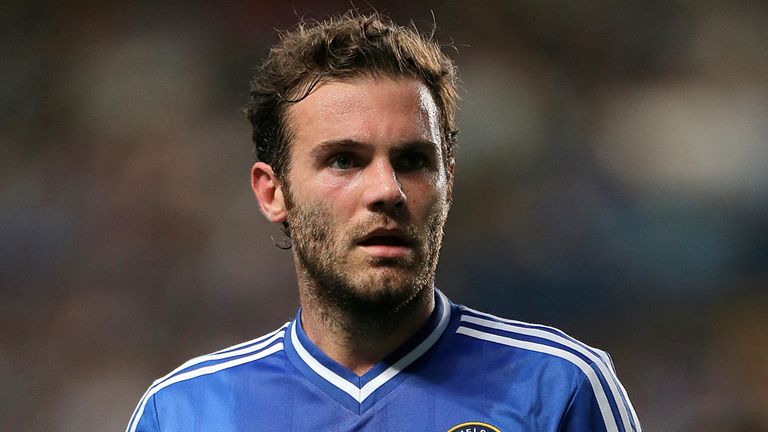 Mata's future at Chelsea was the subject of intense speculation during this summer's transfer window with the likes of Arsenal, Tottenham and Paris Saint Germain all credited with an interest in the Spaniard.
However, the transfer window closed on Monday with Mata remaining at Chelsea and the former Valencia man admits he never considered leaving the club this summer.
"I think it's normal in every transfer window that there are lots of rumours but I'm happy here," Mata told Chelsea TV.
"It's been a very, very good two seasons for me here, maybe the best of my career, and what I want this season is the same.
"I'm looking forward to achieving as many trophies as we did the last two seasons (Champions League and FA Cup 2012, Europa League 2013) and hopefully this is going to be a good season for us again.
"Has it been hard for me to focus on my football with all the speculation? For me it's not, if you have things clear in your mind and have belief in yourself. My only aim is to play here, grow as a player and do as good a season as the last two which were amazing for me.
"These two seasons have flown by, but to me this is good because when you are enjoying things and you are happy, time goes quicker."
Mata has made just one start this season under Jose Mourinho due to concerns over a thigh injury, but the 25-year-old insists he is now fully fit after a good week of training following his omission from the Spain squad.
"We are doing a very good week of training and I feel really good. I'm looking forward to playing. Yes I am back to 100 per cent," added Mata.
"It was a difficult pre-season for me because I had an injury, I never had this before. It took me a little bit more time to get fit but now I'm feeling really good.
"I had four weeks off [ahead of pre-season training] and to be honest that's too much time for me because in the last five or six years I didn't have this amount of rest.
"But it was good to rest, to be far from football and to get ready because I think it's going to be a long season again. Can I play 70 games again like last year? It depends on every player.
"For me the best thing is to play as much as I can because I love to play, I love playing at the weekend and in the middle of the week. If you are having a lot of games during the season, maybe the training is the games."