Transfer news: Jose Mourinho not planning to tweak Chelsea squad in January
Jose Mourinho claims to be happy with his Chelsea squad and expects the January window to be quiet at Stamford Bridge.
Last Updated: 17/09/13 1:16pm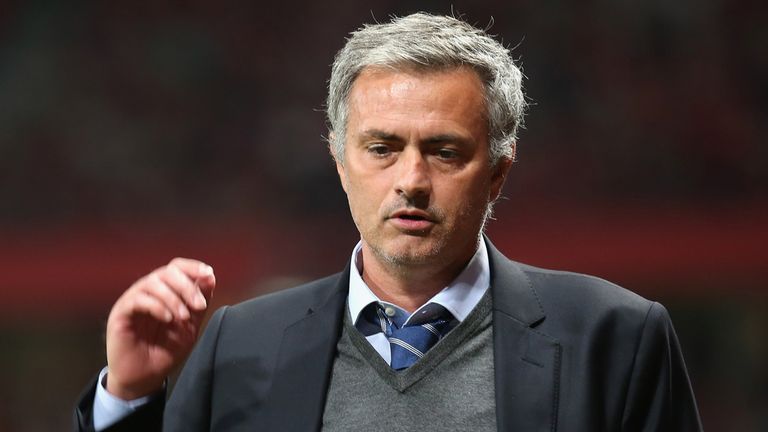 It may be a bit early to be forecasting what may or may not happen in the New Year - with form, injury and suspension to be taken into account - but Chelsea worked hard over the summer to strengthen from back to front.
Mourinho is pleased with the business he was able to carry out and believes those he has at his disposal are capable of challenging on multiple fronts - with there no need to move players in or out when the opportunity arises.
He said on London24: "My squad is very good with solutions in every position and a great balance between the experienced and the young boys.
"I will be happy if in January nothing happens with us. I spoke with the final group and I told them that I wish that in January everybody is happy and nobody wants to leave.
"I am happy with everybody and I don't want anyone to come in. That's what I want for January and that would be the perfect situation for us."
While pleased with the squad he has assembled, Mourinho concedes that keeping everybody else happy will be no easy task, with the Chelsea squad brimming with world-class talent that will not take kindly to finding itself left on the sidelines.
He added: "I don't know if I keep them happy. I'm happy because I have so many good players and I'm happy because doing well or wrong, I do it in an honest way.
"I will judge on the pitch. I will not judge on words or interviews, not on agents or parents or friends or comments or the press or Twitter or something like that.
"I will let football speak and I will let football decide. So if one guy is the man of the match, he has to play the next match."