Champions League: Chelsea's Gary Cahill shocked by loss to Basel in Group E
Gary Cahill admitted Chelsea had performed poorly following their 2-1 defeat at home to Basel in the Champions League.
Last Updated: 18/09/13 11:08pm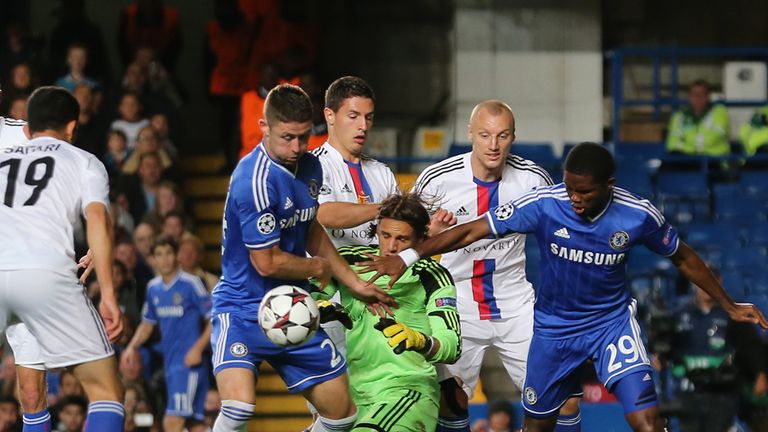 Chelsea went into half-time with a slender lead thanks to Oscar's fine goal but Basel came back after the interval to equalise through Mohamed Salah.
Marco Streller then headed in a winner for the Swiss side to ruin Mourinho's return to the European stage with Chelsea.
Asked how much of an upset the result was, Cahill admitted to Sky Sports: "A big shock.
"I think we gave them a bit too much room all over the pitch.
"In the first half we were in control of the game but in the second half we didn't quite step it up that level."
Cahill insisted that Chelsea had not underestimated Basel after playing them in the Europa League last season.
He said: "I don't think so. We played against them twice last year and they are a very good side.
"I think the onus was on us to step it up a gear in the second half and we didn't quite do that, and against any side at this level you will get punished."
Cahill admitted there was also room for improvement defensively after conceding a couple of poor goals.
"You can always do better," he acknowledged. "We will analyse them as a back four and as individuals.
"It is a home game we were looking to go and win so it is disappointing."