Chelsea manager Jose Mourinho tells his critics 'we've lost nothing yet'
Chelsea manager Jose Mourinho has told his critics 'it's not how you start the season, it's how you finish it.'
Last Updated: 20/09/13 4:52pm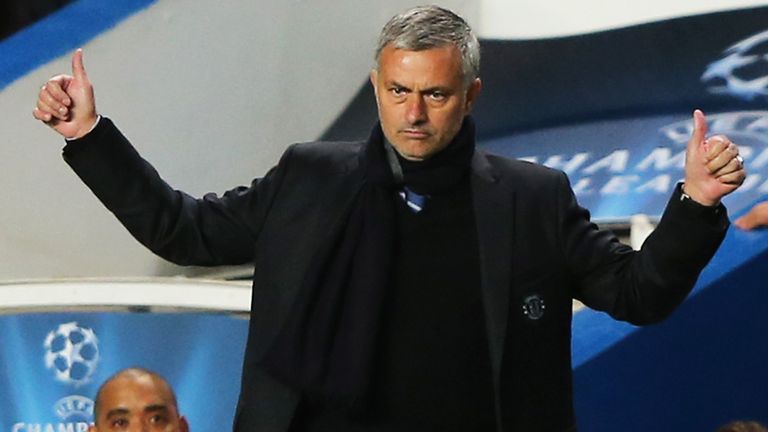 The Blues suffered a terrible start to their UEFA Champions League campaign this week when they lost 2-1 to Swiss side Basel at Stamford Bridge.
But, according to Mourinho, this is only a minor setback in the greater scheme of things.
In Chelsea's most recent Premier League game last Saturday, Mourinho also tasted defeat when they lost 1-0 to Everton at Goodison Park.
And speaking on Friday, he said: "I accept critics and for sure I'll agree with some and disagree with others.
"But the first thing I have to say is we've lost nothing and I'm not worried.
"We haven't finished third in our Champions League group and been relegated to the Europa League.
"And we didn't finish third in the Premier League. I know the steps I have to take.
"We've lost one match in the Premier League and the other five contenders for the title have all lost one game also - with the exception of Liverpool.
"In the Champions League we lost a match we shouldn't lose, and I agree completely with that, but we were not relegated to the Europa League.
"It's not the way you start the season but the way you finish. You want to start good and finish good.
"But it's better to start bad and finish well, rather than start well and finish bad."
Chelsea, who are three points behind league leaders Liverpool in the Premier League table, entertain Fulham on Saturday evening.
This match can be seen live on Sky Sports 1HD from 5.00 pm.