Premier League: David Luiz feels he and Juan Mata have nothing to prove at Chelsea
David Luiz says he is not concerned about his Chelsea future and feels he has nothing to prove.
Last Updated: 25/09/13 4:15pm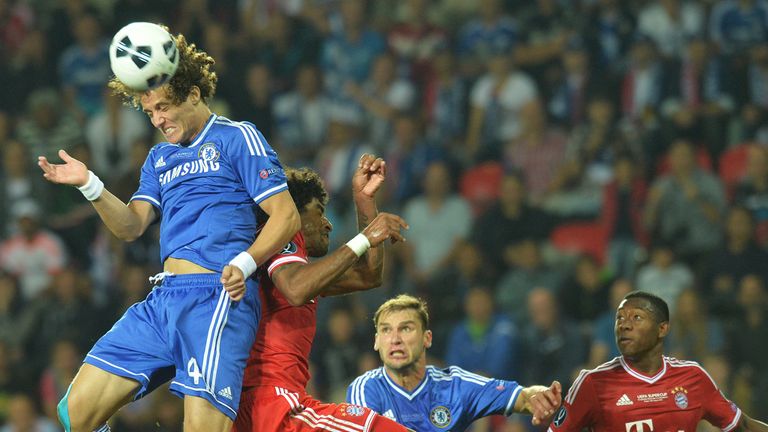 The Brazil international returned to the Chelsea side for their 2-0 victory against Swindon Town on Tuesday night after he and Juan Mata made headlines following their omission from the Premier League matchday squad against Fulham.
But the centre-back insists he is not fazed at being left out, suggesting it is part and parcel of playing for a top team like Chelsea.
"It was just one game," Luiz said. "Sometimes when other players go out of the team, people don't say anything.
"I don't need to prove anything. Everyone knows who David Luiz is, I want to play football and enjoy myself on the pitch so when I have an opportunity to play, I want to enjoy just that.
"I am just one player in the team. Sometimes the manager can put me in, sometimes not. It's his choice."
Jose Mourinho made 10 changes from his Premier League side that beat Fulham for the Capital One Cup tie against Swindon.
Luiz and Mata were just two of the players that came into the side but Luiz insists they didn't face any undue pressure to perform.
"We don't have to prove anything," he said. "We just have to show that we want to play. "
"Everyone had an opportunity to play and show our football and that's it.
"This is a big club and we have many, many good players. If Chelsea just had 11 players we could win nothing."