Jose Mourinho backs John Terry to earn new contract at Chelsea
Jose Mourinho believes John Terry is showing the kind of form that will earn him a new contract at Chelsea.
Last Updated: 30/09/13 9:25am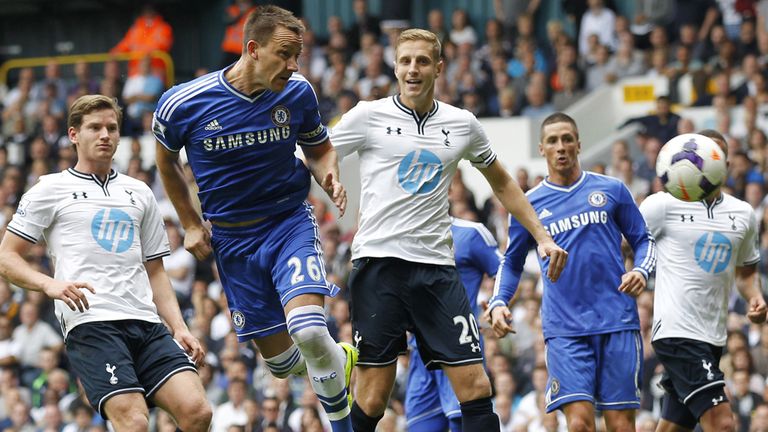 The former England captain netted his first goal of the season to snatch a point at Tottenham in a highly-charged London derby on Saturday.
The 32-year-old centre-half struggled to cement a regular place under Rafael Benitez last season, while injuries also restricted his appearances.
But Terry has played every minute of the Blues' Barclays Premier League campaign so far this term, and Mourinho insists he need not worry about his future at Stamford Bridge.
"I think he always has a future the way he is playing - he has a future here, in China, or wherever he wants to have a future," said the Blues boss.
"I have always told him from day one - don't speak (publicly) about signing a new contract, just speak about working very hard from a physical point of view so you don't have the same kind of problems you have had in the past two years and then you play regularly.
"He is a very good player and very good players have no problems with their contracts.
"I think the fact that he knows that I like him has been important. I trust the player. This is important.
"In his head he knows if I leave him out I am trying to do the best thing for him and the best thing for the team so he is not under this pressure he was in other years.
"Physically we are working very well with him. I think he is in good condition and he is a brilliant boy."