Jose Mourinho happy after Chelsea striker Fernando Torres' ban not extended by FA
Chelsea manager Jose Mourinho has praised the FA for upholding the "principles" of English football.
Last Updated: 04/10/13 5:29pm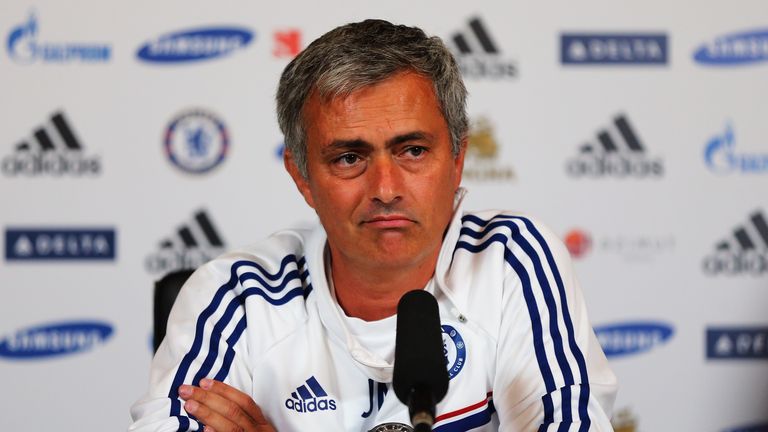 Spain striker Torres was sent off in last weekend's 1-1 draw with Tottenham, but avoided further sanction for his earlier altercation with Spurs defender Jan Vertonghen.
Tottenham manager Andre Villas-Boas branded the FA's lack of further punishment for Torres's scratch on Vertonghen "a disgrace".
Mourinho declined the opportunity to respond to his Portuguese compatriot though, merely reiterating his belief that the FA had protected the values of English football.
"I don't comment on others' opinions," Mourinho said. "My opinion is simple. For some reason English football is English football. For some reason the Premier League is the most important championship and the most loved worldwide.
"One of the reasons is because people enjoy aggression, people enjoy emotion, people enjoy sometimes a loss of a little bit of control.
"People don't enjoy simulation. The (one) game (ban) for Fernando was more than enough, because the second yellow card came from simulation.
"I think the FA defend what is the principles and the values of English football."
Mourinho admitted there was plenty of work to be done after an inconsistent start on his return to the Premier League.
"We are not strong enough to be dominant every match, to win consecutively without any lost points," Mourinho added.
But he has seen signs of progress, including in Romania in the 4-0 Champions League defeat of Steaua Bucharest.
He wants to develop consistency of results and performances by changing his team's approach to become "active and not reactive".
"It's more difficult to change mentality than change tactics," Mourinho insisted.