Jose Mourinho wants Chelsea to improve ahead of Norwich City clash
Jose Mourinho insists his side must get better as they prepare for a trip to Carrow Road to play Norwich City on Sunday.
Last Updated: 06/10/13 2:13pm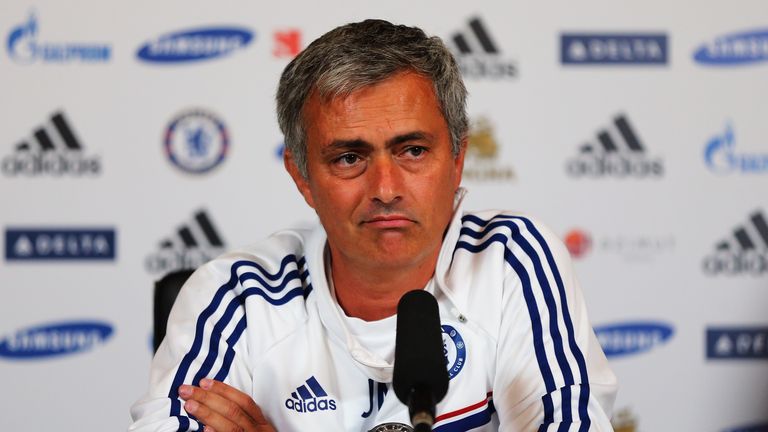 Chelsea returned to winning ways following last weekend's draw against Tottenham by beating Steaua Bucharest in Romania in midweek in the UEFA Champions League.
And Mourinho hopes some of the younger players in his squad can step up to the plate ahead of Sunday's trip to East Anglia.
"It would be good," said Mourinho. "We have a lot to improve, we have a lot to work. We will have moments of ups and downs, because teams of this profile, with young people, with some people that are not mature, the normal tendency is that performances are not always very stable."
"We will have our ups and downs for sure. I'm ready for that."
Mourinho emphasised the importance of his side's win in midweek and believes it is important for Chelsea to claim their first away win of the season before his players depart for the international break.
"Away, away, away, away is never easy, but we managed to get a good result under pressure in Bucharest, because we were really under pressure," he said.
"If we didn't win that match we would've been in big trouble. We managed to win that game and that gave us a bit of confidence.
"If we can win now, 15 days without football it will be a period to reflect, to analyse and to prepare for what is coming."
The Chelsea manager also reserved some special words of praise for Norwich City and their manager Chris Hughton.
"They made a great investment this season," he said. "They had money to spend, they spent it."
"They brought in good players, players with future, not just the next couple of years. The squad is very good.
"The manager in my opinion is good too. I like the way he coaches. I like the way he organises his teams, always a good mentality, always well organised.
"We know it's one more difficult match for us."
Watch Norwich City v Chelsea live on Sky Sports 1 from 12:30pm