Jose Mourinho says he thinks players who dive are a 'disgrace'
Chelsea manager Jose Mourinho says he will come down hard on any of his players who he believes are guilty of diving.
Last Updated: 06/10/13 12:18pm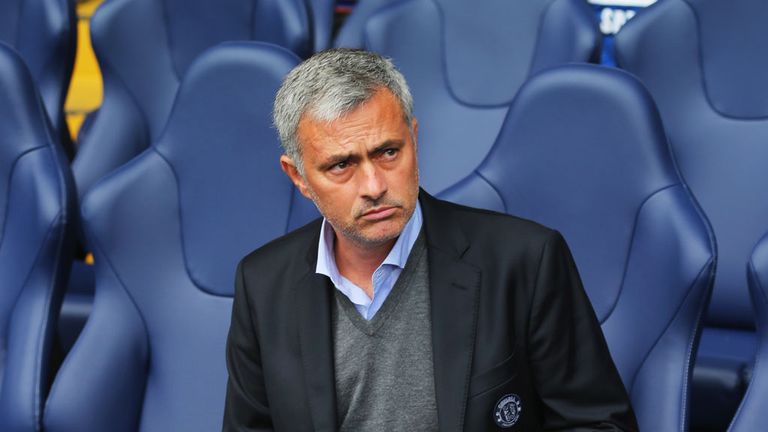 The Portuguese boss was angered last week by Tottenham defender Jan Vertonghen, who he felt used simulation to get his player Fernando Torres red carded.
And Mourinho says he is hopeful no members of the Chelsea side will attempt to cheat the officials.
"I hate diving," he said. "My players know they will be in big trouble with me if they dive. It's very bad.
"The search of a red card to another player for me is a disgrace.
"If one day I win a game where I feel I did it because one of my players didn't behave correctly, I will strongly criticise him."
Mourinho wants action
Neymar of Barcelona and Mario Balotelli of AC Milan were accused of diving in the Champions League and Mourinho thinks football's governing bodies need to try harder to eradicate the problem.
"It's up to the authorities of football," he said. "I am nobody, I just give my little opinion. If they don't do anything, next week people will do it again.
"The Borussia Dortmund boss Jurgen Klopp has a two-match Champions League ban for speaking with the referee or the fourth official but Neymar? Balotelli?
"It's about priorities and let's hope this country goes in the right direction.
"This is not about winning or losing, this is about keeping a culture or allowing a culture to change.
"I have not dropped a player because of diving but I have been strong and critical. I spoke about it with (Didier) Drogba and (Arjen) Robben."