Branislav Ivanovic happy to display versatility for Chelsea
Branislav Ivanovic insists he is happy to fulfil any defensive role for Chelsea after being switched to full-back.
Last Updated: 09/10/13 12:20pm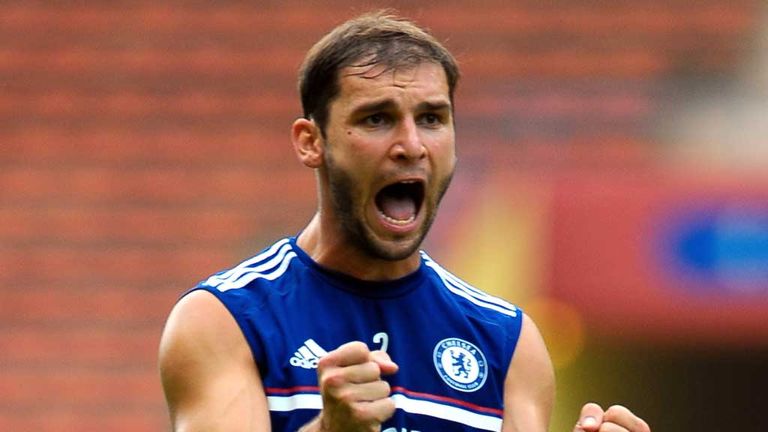 Ivanovic spent much of last campaign at centre-back, but Mourinho has handed the Serb a wide position in the early days of his reign at Stamford Bridge.
The 29-year-old is happy to display his versatility and relishes his role in a miserly backline which has conceded only two goals in the last five games.
"All my career I've moved inside and outside," he said.
"I'm really happy because it's good for me that I can play both positions. I always try to do my best wherever I play.
"In the end I'm happy because I like to defend, and I'm really enjoying defending in this team."
Ivanovic admits he is still trying to improve himself as a player and picks up tips from Ashley Cole, who operates on the opposite side of defence.
"For me Ashley (Cole) is the best left-back in the world in the last 10 years. It's a real pleasure to work with him," he said.
"Sometimes it's difficult to learn from him because he's doing everything naturally. There are not a lot of things you can do and be like him.
"For me he always helps as a good reference. When you have him opposite you on the pitch you have to work hard to synchronise with him and we try to do that."