Chelsea boss Jose Mourinho glad John Terry has put tough spell behind him
Chelsea manager Jose Mourinho admits that John Terry had to regain his 'self-esteem' after a difficult spell.
Last Updated: 18/10/13 10:11am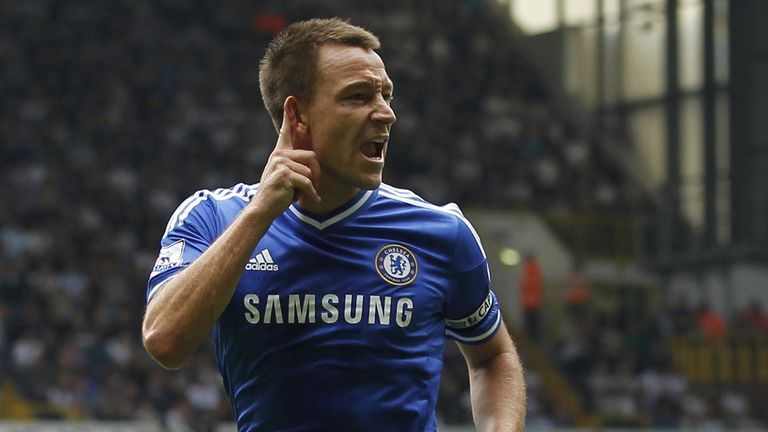 Terry has rediscovered his best form for Chelsea after being reunited with Mourinho, but the club captain had to endure injury problems and negative press stories in recent years.
The experienced centre-back was used sparingly by previous boss Rafa Benitez after recovering from a knee injury last season.
Mourinho has revealed how he watched on with concern as Terry also lost the England captaincy on two occasions and served a Football Association ban after the Anton Ferdinand racism row.
"He's recovering his self-esteem," Mourinho told the Guardian.
"In the last few years he was not playing a lot, he had problems on the pitch, he had problems outside the pitch, he had suspensions for different reasons, he had injuries, he had managers who didn't trust him enough. And it looked like, at a certain moment, his career was going in the wrong direction.
"Even I was questioning, from far away, what was happening to this guy: physical problems, psychological problems, what is going on? I'm happy he's proving he's still a top player."
Frank Lampard, another long-server linking up with Mourinho again, has also been given a new lease of life this season.
The Portuguese coach believes the 35-year-old midfielder will learn to change his game so he remains a key player for Chelsea.
"He has to adapt and learn every day how to play with his 'new body'. A player can still learn new skills at his age, for sure," said Mourinho.
"I'm 50 and have been a manager since 2000, and I'm learning every day, every match, with every experience.
"You can always learn new skills, especially if a player has an open mind like he does."