Chelsea boss Jose Mourinho willing to assist new FA commission
Chelsea manager Jose Mourinho insists he is happy to help the Football Association's new commission.
Last Updated: 20/10/13 5:31pm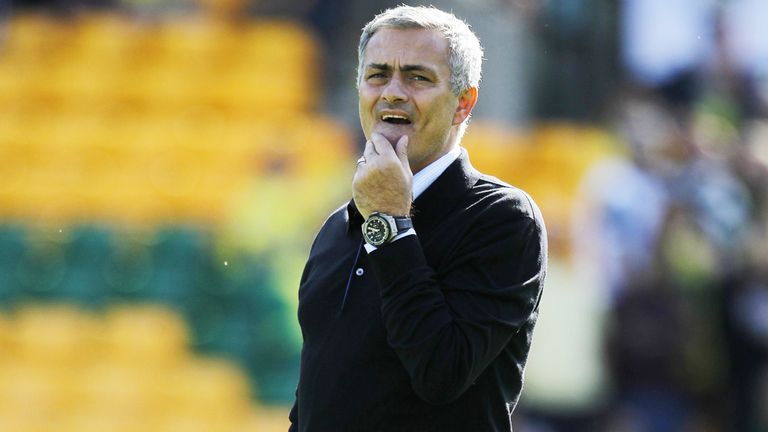 FA chairman Greg Dyke has formed the organisation in a bid to improve the fortunes of the England team and Mourinho is willing to offer his advice.
England qualified for next year's World Cup with a 2-0 win over Poland on Tuesday and the Portuguese coach feels the side is strong enough to make a big impact in Brazil.
"If they want to speak with me I will give them my opinion," said Mourinho.
"If you concentrate on the here and now - not on the future in three or four years' time - on the group of players at Roy Hodgson's disposal to play at the World Cup, then England have more than enough.
"A World Cup without England is not a World Cup.
"They are one of the big football countries and even if at one moment the team is not at a high level, England always have to be in a World Cup."
Mourinho returned to English football in the summer and was glad to see the national team secure qualification.
"I didn't celebrate on Tuesday by jumping up and down or drinking because that's not in my nature but inside I was happy," he said.
"Part of me was also happy my Chelsea players won't have the pressure of the play-offs in November and can play two friendlies instead, rather than worrying about Brazil.
"England deserved to qualify and the tournament will be better for having them there.
"With the pressure of the last two matches which they had to win, they coped well."