Premier League: Jose Mourinho hails evergreen midfielder Frank Lampard
Jose Mourinho has praised Frank Lampard, who remains a key component in the Chelsea squad after 12 years at the club.
Last Updated: 18/10/13 4:19pm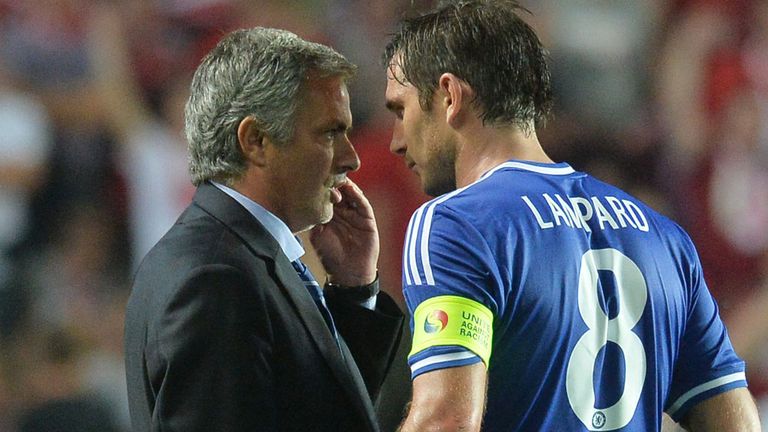 The midfielder was a first-team regular during Mourinho's first stint at the club between 2004 and 2007 and, since the Portuguese manager's return last summer, the England internantional is still playing a key role.
Although Lampard is not quite able to replicate his athletic box-to-box style that made him one of Europe's best players, Mourinho says his contribution to the Blues is invaluable.
He said: "I don't think he or anybody can play the same football, the same characteristics of his football, when you are 20 to when you are 35.
"You have to play differently, adapt to a new situation, which he is doing very well.
"It's good for me. In my first period here we were playing with three midfielders, and one in front of the defensive line giving the two number eights the freedom to move forward.
"Now we are playing with two midfielders and a number 10. The two midfielders are more positional. They don't need to go forward as much because we have four attacking players permanently.
"This is good for Frank in his new life as a more mature player. He is in a stable moment in his career and can keep this stability for quite a time.
"His game and qualities are very adapted to Chelsea and the national team.
"They also play with two midfielders and one behind a striker, so he's more of a positional player. It's easy for him."