Premier League: Jose Mourinho has confidence in his Chelsea strikers
Jose Mourinho has confidence in his Chelsea strikers, despite their less than prolific start to the season.
Last Updated: 26/10/13 3:20pm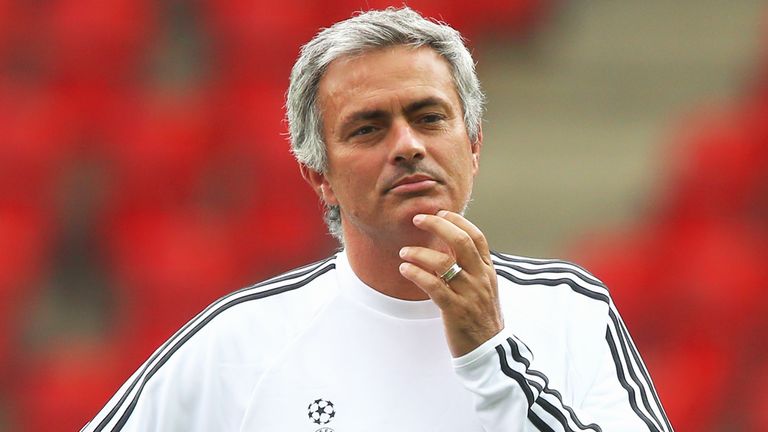 Samuel Eto'o scored his first league goal in last Saturday's defeat of Cardiff while Fernando Torres netted twice in Tuesday night's Champions League win at Schalke.
Those goals have given the Chelsea manager renewed belief in his team and he is certain that the goals will continue to flow.
"I'm happy with all of them, I'm happy with all the strikers," he said.
"They were not scoring goals, but were working really hard, they doing a really good job for the team.
"There are different ways to contribute, sometimes scoring goals - which is the most important thing of course - but there are other ways to contribute to a team performance and they always did, all three.
"All three are working hard and the last week was a positive week for Samuel and Fernando, because they scored goals and that's what gives them the greatest happiness for a striker."
Mourinho may be happier now with his team's efforts in front of goal - they have scored 14 in their last four games - but the 1-0 defeat at Everton last month still rankles.
"The game where you should score more goals was the game we didn't score and the game we lost at Everton," he said.
"We didn't score. Now we are scoring. Now we are scoring with less chances. Schalke, the first time we (went forward) we scored.
"Sometimes matches go in one direction that you cannot control. What left me always calm was the way the team was playing.
"I cannot say against Basle, I cannot say first half against Fulham because we were really struggling, maybe mentally, in that difficult period of results.
"But the team was playing well. The team was normally dominant, creating chances, controlling the game well.
"But in the last period we are scoring goals and that gives some confidence."