Capital One Cup: Jose Mourinho complains over Chelsea's fixture list
Jose Mourinho believes Chelsea's hopes of Capital One Cup glory have been hampered by their busy fixture list.
Last Updated: 29/10/13 7:04pm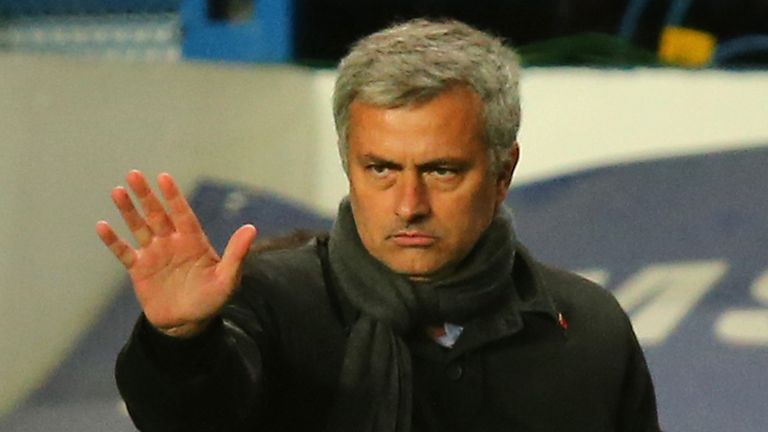 The Blues face their London rivals at Emirates Stadium on Tuesday night, which will be their fourth of five games in a 15-day period.
Mourinho says that supporters have been denied a true spectacle between two of the form sides in the Premier League.
"We are going to give the game that the people that put the game on Tuesday want," said Mourinho. "If they want a big game, we cannot give the big game.
"If they want the players that were playing (on Sunday), we cannot give them that.
"If they want Arsenal to win a trophy, that's a help, because if they want a big game between two big teams in London, they should put the game on Wednesday and not on Tuesday."
Mourinho revealed that he considered fielding a youth side against the Gunners, but opted against it.
"It's not the plan," said the Portuguese. "We have to respect also our fans.
"We discussed that in the club. (But) we have to protect our players. We are going to try to do our job and we will do our job the best we can."
Mourinho also insisted that the friction between him and Arsene Wenger is in the past, unless the Arsenal boss contributed to the scheduling of the match.
"We have no problems," said Mourinho, before smiling when he added: "Unless you tell me that he had an influence on this. If you tell me that..."
Watch Arsenal v Chelsea live on Sky Sports 1 from 7.30pm on Tuesday.