Premier League: Branislav Ivanovic praises Chelsea's quality and consistency
Branislav Ivanovic believes Chelsea have the same quality in their squad as the last time they won the league in 2010.
Last Updated: 28/10/13 3:55pm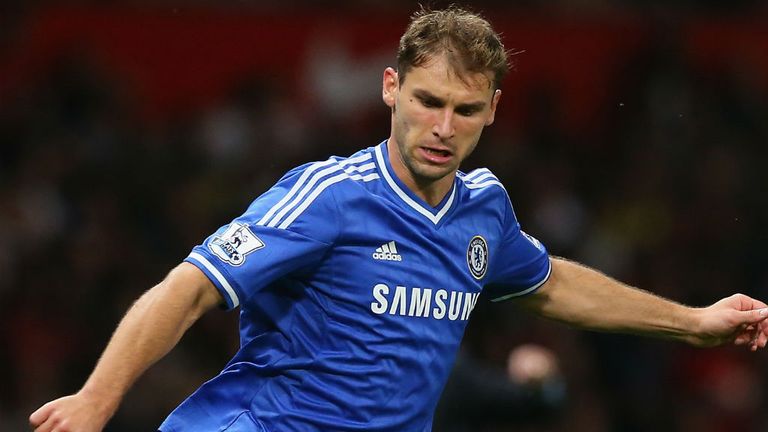 Sunday's 2-1 win over title rivals Manchester City saw Jose Mourinho's men move up to second in the league table, with 20 points from their opening nine games.
The Stamford Bridge side won the title back in 2010 under Carlo Ancelotti and Ivanovic, who was part of that team which claimed the domestic Double, believes the current squad are grinding out results in a similar manner.
He told the London Evening Standard: "When you change the squad and change a lot of players, you need time for the team to grow up and to become good.
"We have a different team now to the one that won the league in 2010, but maybe we have the same quality and performances to win the league this season.
Strong enough
"We have a strong enough squad, if we stay at this level to be competitive.
"To be champions and stay at the top all season, it is very important to get maximum points from every game. Sometimes it may be only a point but we have to get something from every game, especially when we are at home. We're doing that well this season.
"The champions aren't decided now, but it was so important for us to beat Manchester City because these kind of games give you confidence and extra points when you are fighting for them. I hope it's going to help our confidence and in the next games as well.
"It was also crucial as we lost a lot of games against Manchester City last season. It was very important for us (to change that) and we were very motivated.
"It's a great result for us, we are believing in what we're doing at the moment and hope to play better and better. To be honest we made some mistakes, but it is normal in this kind of game.
"We have to be focused on the table but also each game because the next one is so difficult (away at Newcastle). We haven't played well there in the last two years so it's going to be a great challenge for us."