Premier League: Chelsea boss Jose Mourinho hails important win over West Ham
Jose Mourinho hailed a 'very important' victory after Chelsea beat West Ham 3-0 to get their title charge back on track.
Last Updated: 24/11/13 8:40am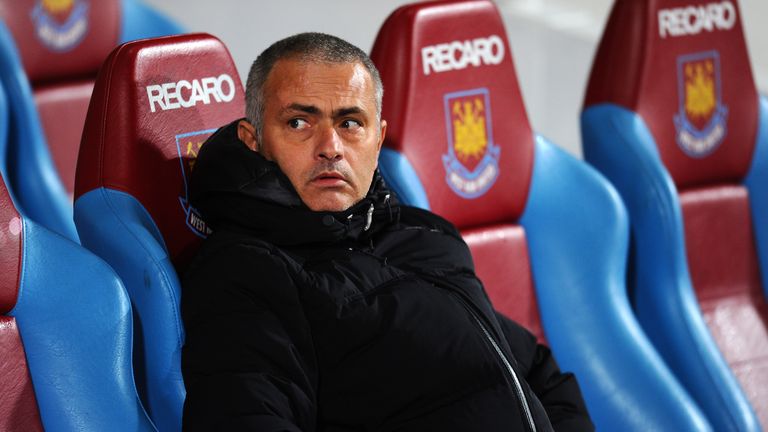 The Blues had taken just one point from their previous two games but made no mistake against Sam Allardyce's side.
A Frank Lampard penalty and Oscar goal saw the visitors lead 2-0 at half-time before Lampard's strike with eight minutes to go sealed the win which lifts the Blues up to third in the Premier League table, four points behind leaders Arsenal.
Mourinho told Sky Sports: "I think Chelsea from the first minute looked very solid, very compact, very comfortable.
"Even by not scoring in the first stage of the game, the team was always in control.
"I think we identify well the qualities of our opponent, we cope well with the difficulties they could leave us, and after that the team was very solid."
He added: "I was just a bit worried in the first period of the second half where we had plenty of chances to kill the game.
"We didn't and they had a great chance to score (to make it) 2-1 and you know how some teams are in this moment, when they feel they can do it and they put more pressure on the opponent.
"So the difference between the 2-1 and the 3-0 was a big difference in the game.
"And the 3-0 for us came very, very late. I thought it should have come before and we should have a more comfortable second half.
"But the victory is very important. As I was saying yesterday, we have to get more points in these five matches away than the five previous matches and to start this period with a victory away, on a difficult pitch and the way we did it, I think is good for us."