Chelsea keeper Petr Cech says the Premier League is the best competition in the world
Petr Cech believes the Premier League is becoming more competitive and is not surprised by the congested table.
By Vasek Kadlec
Last Updated: 25/11/13 5:27pm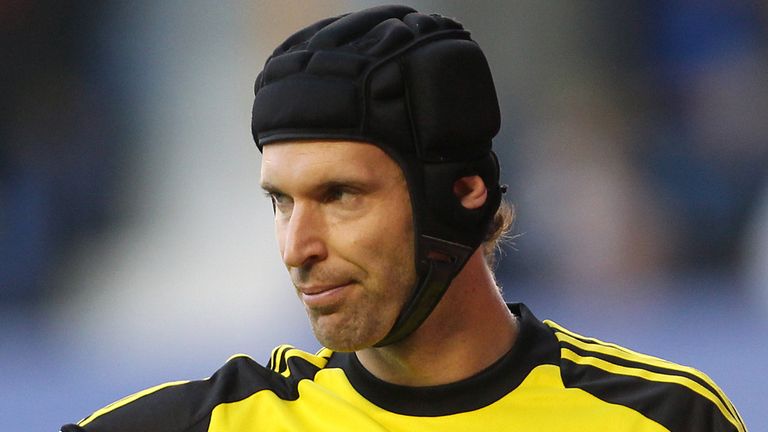 The top nine teams in the division are separated by just eight points after 12 games, with Chelsea sitting in third position, four points behind leaders Arsenal.
Cech feels the ability of most clubs to bring in high-profile signings has helped to narrow the gap between the top and bottom teams.
"At the start of the season I was saying that it would be very evenly contested at the top of the table," the Czech Republic international is quoted by Pravo.
"Look at the amount of money Premier League clubs have spent on new players. Those are unbelievable sums of money. It is not just the top clubs anymore. Now, all clubs have spent big.
"The Premier League is the best competition in the world and the top players want to be a part of it. They don't only go to the top clubs. Now, they go to all clubs.
"The league is getting more competitive because of that and even the bottom club has a very good team. There is a very small difference between the top sides and bottom sides.
"For instance, look at Sunderland. They had a bad start, were rock-bottom, but you look at how much quality they have in the squad. That's why any team can beat any other, and it's not that three or four teams would dominate the rest."
Reigning champions Manchester United have struggled for consistency since David Moyes succeeded Sir Alex Ferguson as manager, but Cech feels it was always going to take time for them to hit form.
He added: "If you are without a manager who was at the club for more than 25 years it is a huge change for everyone and it was clear that the new manager would need some time to put to his methods to use and for the players to get used to them."
Regarding the title race, Cech commented: "There are still a lot of games to be played.
"It will be important how the fixtures between the big clubs finish and then who drops the fewest points in games against the clubs which, on paper, are considered weaker."