Transfer news: Sergio Ramos refutes claims that he is looking to leave Real Madrid
Sergio Ramos has rubbished reports suggesting he is unhappy at Real Madrid, claiming 'If I could, I would retire here'.
Last Updated: 02/12/13 1:00pm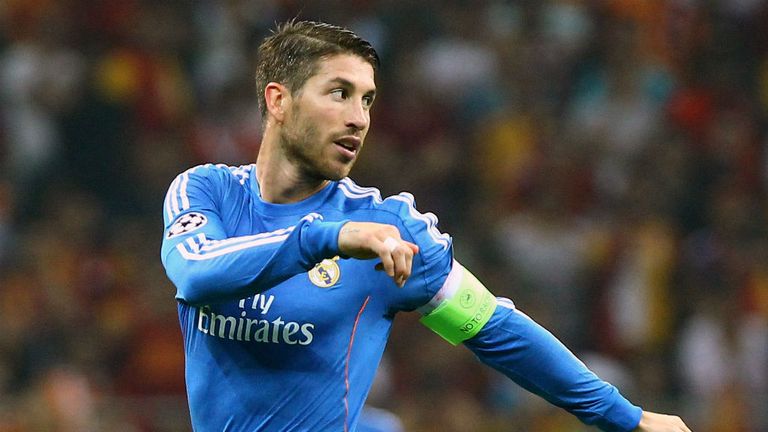 Speculation regarding the defender's future has surfaced amid talk that he has suffered a falling out with Real president Florentino Perez.
Ramos is said to have been left pondering his next move following a clash over wages.
It has not taken long for the rumours to spark transfer talk, with big spenders such as Chelsea and Manchester City linked with January approaches.
Ramos is, however, adamant that he has expressed no desire to move on.
The World Cup winner concedes that there has been a difference of opinion at Santiago Bernabeu, but insists he remains happy in the Spanish capital and committed to his long-term contract.
Ramos told AS: "I'll repeat, our differences were nothing to do with the contract. I've got three years here and I'm relaxed and I'm not looking to leave.
"I feel privileged and if I could, I would retire here.
"I'm not going to talk about the differences between us because it's a personal matter, but I can say we have a great relationship. I'll never forget who the president here is and I know he's in charge."