Chelsea defenders Branislav Ivanovic and Gary Cahill happy with title chances
Branislav Ivanovic believes Chelsea have their best chance to win the title since lifting the Premier League in 2010.
Last Updated: 03/12/13 12:34pm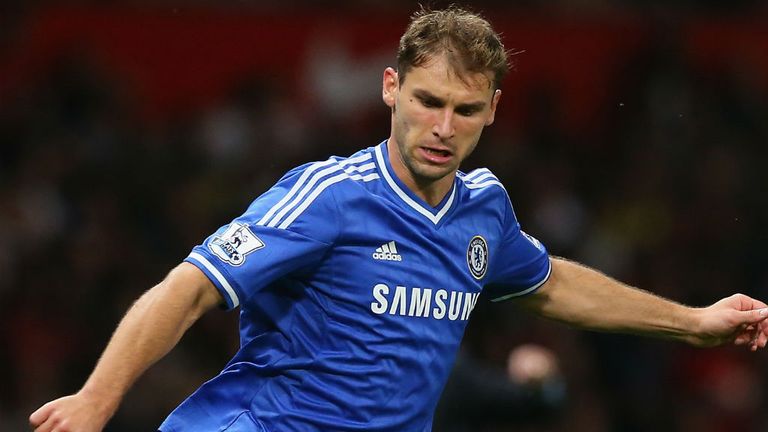 Chelsea are now back under the stewardship of Jose Mourinho, who secured two Premier League crowns during his first spell at Stamford Bridge.
A 3-1 home win over Southampton on Sunday kept Chelsea four points behind leaders Arsenal and Ivanovic feels the team are in a good position to mount a title charge.
"At the moment, yes, it is our best chance of winning the title since 2010," said Ivanovic.
"At this stage in the years before, we would always be trailing by a lot of points, but we are up there now and this has given us an opportunity.
"It's a good thing when you go into games feeling you are there and right at the top.
"It's not like last year where we had to run for the points and it put us under pressure and was much more difficult.
"We have improved as a team, but we have to show it every game."
Gary Cahill, who scored Chelsea's equaliser against Southampton, also feels that there are plenty of reasons for optimism in west London.
The defender told the club's official website: "We have some very tough games but you can also look at them as opportunities to keep the momentum going.
"Maybe the consistency isn't quite there but we're still in the Capital One Cup, we've qualified for the knockout stages of the Champions League and we're pushing near the top of the table, so it's not all doom and gloom."
Meanwhile, Ivanovic also suggested Demba Ba will have a key role to play in the coming weeks after the striker impressed as a half-time substitute against Southampton.
Ivanovic said: "Demba shows every minute he's on the pitch that he tries to fight and is a physical striker.
"Sometimes you have to change your style of football and try to hit long balls. He's very useful for this team and very important.
"We can change our play because of that, especially in some games away from home when we are winning.
"He's a guy that can keep the ball up front. We will use him a lot in December and January."