Jose Mourinho says Ashley Cole is an important part of Chelsea's future
Jose Mourinho is confident Ashley Cole will remain at Chelsea beyond the end of the season.
Last Updated: 11/12/13 4:45pm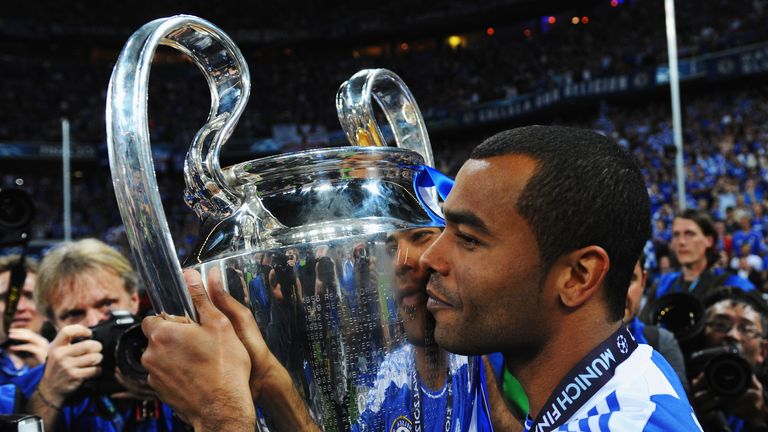 The England left-back has seen Cesar Azpilicueta take his place in the Chelsea starting line-up in recent weeks, leading to speculation surrounding Cole's future.
But Mourinho has insisted that 32-year-old Cole is still very much part of Chelsea's future.
"The club politics, and these are correct politics I have to say if you analyse it by the club's perspective, is not to give long-term contracts to players over 30/31 years old," Mourinho said.
"But these players, Ashley, John and Lampard, Petr Cech, all these guys are very positive guys in the club even if they are not playing match after match like for example Ashley Cole isn't.
"But they are very, very important, our club is a fair club, it is a club that understands what the players give to the club and what they have to give.
"Normally by the lesser part of the season they have to renew their contract and to stay for one more season I think that's the logical evolution of the situation.
"In the same way the club trusts them and I think they trust the club. Everybody is calm and nobody is speaking about it every day because we think the situation will be a no problem situation."
Chelsea head into the match against Steaua knowing a win will guarantee top spot in Group E and Mourinho insisted his side will go into the game looking to take all three points.
He said: "My approach is that some players need a little break and a little rest, but at the same time it's a match that we want to win, for money, for the club and for pride and for the possibility of a better draw.
"Maybe not, maybe you finish first and you get one of the second very strong teams. But normally you finish first and you put yourself in a better situation for the draw and we'll have to try that."