Premier League: Jose Mourinho admits Chelsea could win nothing this season
Jose Mourinho admits Chelsea could win nothing this season - which would be the first trophyless campaign of his career.
Last Updated: 14/12/13 6:54pm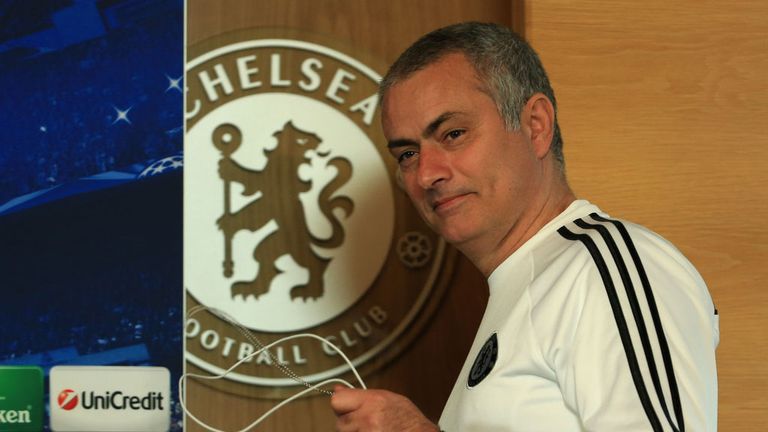 Mourinho has won silverware every year he has been in work for the last decade, at Porto, in his first spell at Chelsea, then Inter Milan and Real Madrid.
No Chelsea boss has ever been spared the axe by owner Roman Abramovich if they failed to win a trophy - and some have been sacked even if they did win silverware.
And Mourinho admits failing to add a trophy to the Chelsea cabinet this season would fall short of his employer's expectations.
He said: "Last season was the worst I have had - at Real. We only won the Spanish Super Cup. It was not much, but it was something.
"Would it be acceptable to win nothing this season, what with my personal approach, my philosophy and the nature of this club? No, it's not acceptable.
"But it's possible it could happen. We're competing with very important teams in the Champions League and domestically.
"I'm not happy. My nature is the same as the club's, and the same as we want players to have. It would be easy to say we want four, five or six years. But this is not me, or Chelsea. We want to build but we want to chase results."
Mourinho believes that his team will be better next year - provided he is still at the helm: "What is not acceptable is that we don't make progress," he said.
"The second season is normally the best. Normally teams in the second season have to be better than in the first. We are in a transitional period.
"Some managers choose easy jobs. I chose a difficult one. I'm enjoying it. I understood that I had an important job to do to make the team again what we want them to be.
"But we are not ready to go back because we have had a few bad results. If we lose we keep going in the same direction because we know where we want to go."