Premier League: Chelsea boss Jose Mourinho demands improvement
Chelsea manager Jose Mourinho has told his side they must tighten up defensively when they face Arsenal on Monday night.
Last Updated: 23/12/13 7:49pm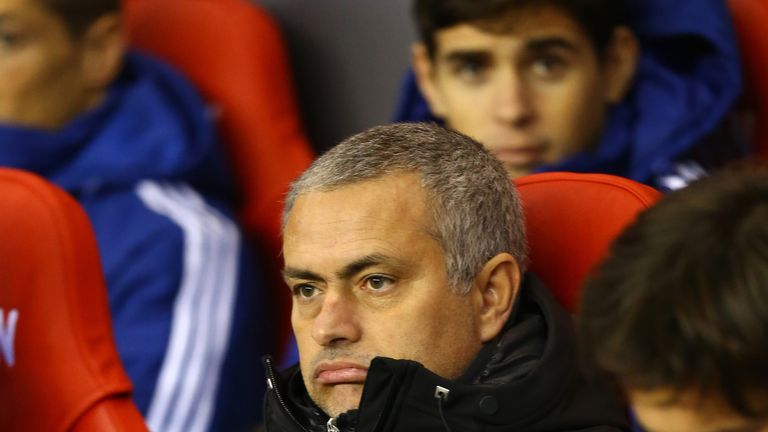 Mourinho is concerned his side have been letting in too many goals, something they can ill afford as their strikers continue to misfire.
Chelsea will leapfrog the Gunners in the Premier League table if they can secure victory at the Emirates but Mourinho insists they must improve at the back.
"If we cannot improve our efficiency in front of the goal, we have to improve in the other end," he said.
"We have to improve when we lose possession of the ball. That's obvious.
"To be a team to play very good football is an important step. To be a team that plays very good football and wins lots of matches is a more difficult step.
"That step is only possible when that offensive team defends very well when it doesn't have possession of the ball.
"When the team loses the ball, they have to be also very comfortable working a lot for the team."
Mourinho has refused to change Chelsea's style of play but further emphasised the need for his players to play more intelligently, especially when they are chasing possession.
"We don't need to change formation to think (about) the game in a different way and to try to improve in certain aspects of our game," he added.
"We know that we don't have the player with the qualities to be the killer that scores week after week and game after game and to express, in terms of numbers, the quality of the football we are playing.
"But we can improve our results, having more security when we lose possession of the ball. We are being punished when we lose the ball."
Watch Arsenal take on Chelsea live on Sky Sports 1HD from 7pm, or for just £4.99 with a NOW TV day pass.