Chelsea's Petr Cech does not feel under any extra pressure from Thibaut Courtois
Petr Cech does not feel under any extra pressure concerning Thibaut Courtois returning to Chelsea next summer.
By Vasek Kadlec
Last Updated: 23/12/13 6:44pm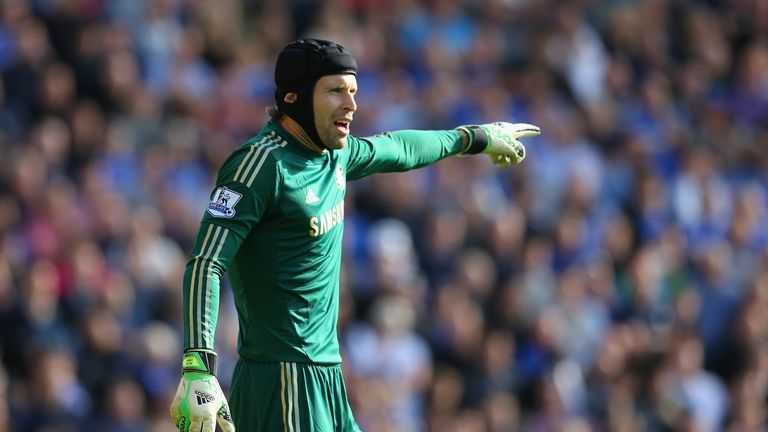 The 21-year-old is currently on a season-long loan at Atletico Madrid - his third in a row with the La Liga outfit - but it is thought he is unlikely to go out on loan for a fourth consecutive year next summer.
Cech, who has been at Chelsea for almost ten years, is relaxed about the situation, having endured speculation throughout his time at the Blues.
In comments reported by isport.blesk.cz, Cech is quoted as saying: "It is the decision of the club.
"The only thing I can do is to perform as best as possible and convince the coach that I still deserve the position in the goal.
"I have been here for almost ten years and there has been plenty of speculation on that. I can think of the names of 20 goalkeepers (linked to the club) in all that time
"I'm used to that and not really worried because, anyway, everyone is on the same starting line at the beginning of every summer."
No pressure
He added: "We will see in the summer. I don't feel any extra pressure. When the day comes when someone comes and is better than me, then it will happen.
"As I mentioned before, the speculation has been here all the time. I am just trying to do the same and won't change."
Asked how long he wishes to continue, the 32-year-old replied: "It's hard to predict anything in football.
"As long as I'm relatively healthy and my body will let me continue, I will continue. Touch wood, at the moment nothing is preventing me from training at 100 per cent.
"It may happen that with age a problem will appear and then my ideas and plans naturally would be irrelevant.
"I have been doing everything to stay fit. Up to what age I will be able to on the professional level, I can't tell. It will also depend on how long I can have the joy (of playing)."