Premier League: Chelsea boss Jose Mourinho says Liverpool are title contenders
Chelsea manager Jose Mourinho says Liverpool are genuine Premier League title contenders.
Last Updated: 28/12/13 2:37pm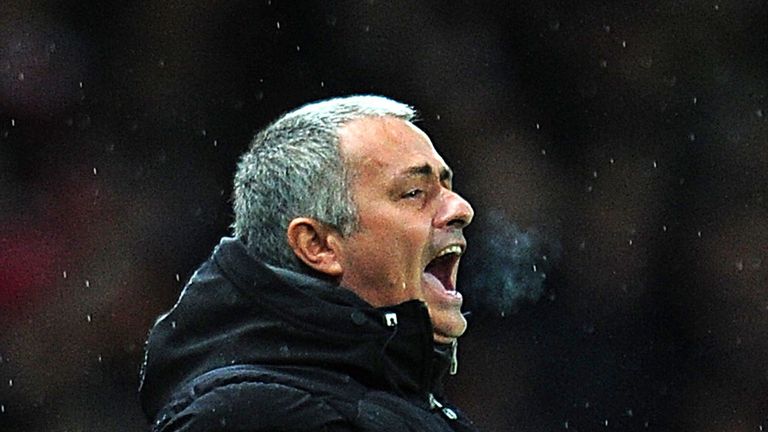 Suarez has scored 19 goals in 13 Premier League appearances this season after serving a 10-match suspension for biting Chelsea defender Branislav Ivanovic in April.
After three wins in the opening five games, Suarez's return has helped Liverpool, last champions in 1989/90, into the top four.
"He didn't start the season, with suspension, and after that the numbers are fantastic," Mourinho said.
"When he came back, it was a big plus. But let's be fair: Liverpool did very well without him when he was suspended.
"I think they can (win the Premier League), because they are good, because Brendan is good, because they have time to prepare the team tactically, because they are not involved in the heat of the knock-out situation in the Champions League or even Europa League.
"These (Chelsea) players are going to play 60 matches. Liverpool will play 40 matches. It's a big difference.
"Quality, plus ambition, plus this advantage, so yes (they are contenders)."
Mourinho says not playing in European competition this season means Liverpool, who face Chelsea at Stamford Bridge on Sunday, have the advantage over his own team.
"This year the pressure will be not just to win the title, but also to get top four (and Champions League qualification)," Mourinho added.
"Man City are the big, big, big favourites. Liverpool are on holidays one season: one week to prepare a match, play the match, one more week to prepare the next match. This is an advantage, an unbelievable advantage.
"And Man United, in spite of being a few points behind, are the reality of the last years.
"Arsenal are like us. For many years they've not been at the top of the league. Chelsea won the league a few years ago, but in the last two leagues were 25 and 14 points off the leaders.
"For us and for Arsenal we have to try and do the best we can. We'll do our job, we'll try to finish top four. And if we manage to be in the top four, let's see what we can do (in terms of the title)."
Meanwhile, Mourinho insists Branislav Ivanovic will shake hands with Liverpool striker Luis Suarez when they come face-to-face for the first time since the Uruguayan's infamous bite on the Chelsea defender.
"This was a big thing, but Iva thinks it's something from the past," said Mourinho.
"Everyone moves on - he's moved on.
"I think Iva is a big guy. When I say 'big guy', I mean big, strong heart, big strong personality.
"He's not a Mickey Mouse player who complains at little things."
Watch Newcastle v Arsenal and Chelsea v Liverpool live on Sky Sports 1HD from 12.30pm, or for just £4.99 with a NOW TV day pass. http://www.nowtv.com/promo/halfprice