Three Premier League bosses call for action on simulation
Manuel Pellegrini, Roberto Martinez and Jose Mourinho have all called for tougher action on simulation.
Last Updated: 04/01/14 10:13am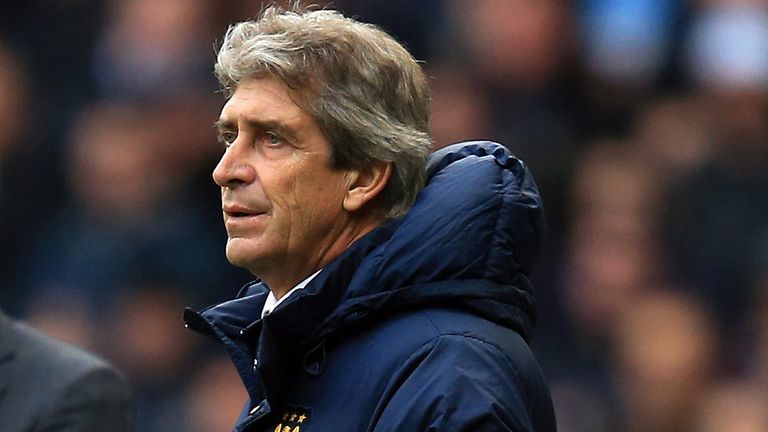 Pellegrini joins Everton manager Roberto Martinez and Chelsea boss Jose Mourinho in calling for tougher action on simulation.
The comments come after FIFA president Sepp Blatter blasted players for diving and feigning injury.
Pellegrini said: "I think it is very difficult to be a referee. The players play too quickly, the players are always trying to cheat because football is cheating.
"I think it is very difficult and I respect them (referees). Of course nobody likes it when the referee whistles against your team when it is wrong, but a lot of time he whistles and gives you an advantage that maybe you didn't have."
Martinez reckons there should be communal effort to help eradicate diving from the game.
"I always felt extremely proud of the British game compared to other leagues around Europe in that we haven't got it in our culture," Martinez said.
"But unfortunately it has been happening - we have been a mix of cultures in the last few seasons and we are going to be getting that side of the same.
"I think it is down to all of us to try to eradicate that and get it out of the game."
Simulation has been back on the agenda in the Premier League after Chelsea's Oscar was booked for the offence having gone to ground in the box in his side's 3-0 victory at Southampton on New Year's Day.
And his boss Mourinho, who backed the decision, agreed diving should be tackled but that England was the country most committed to doing so.
"There are many ways to fight it," Mourinho said. "You can fight with the yellow card, you can fight with a wild criticism from you (the media) and from the fans.
"You can fight with penalty time, like Blatter is saying. There are many way to fight and we all should do that."