Atletico Madrid keen on Thibaut Courtois deal but say Chelsea want too much
Atletico Madrid are keen to strike a deal to buy Thibaut Courtois but say Chelsea's valuation is too high.
Last Updated: 18/01/14 1:16pm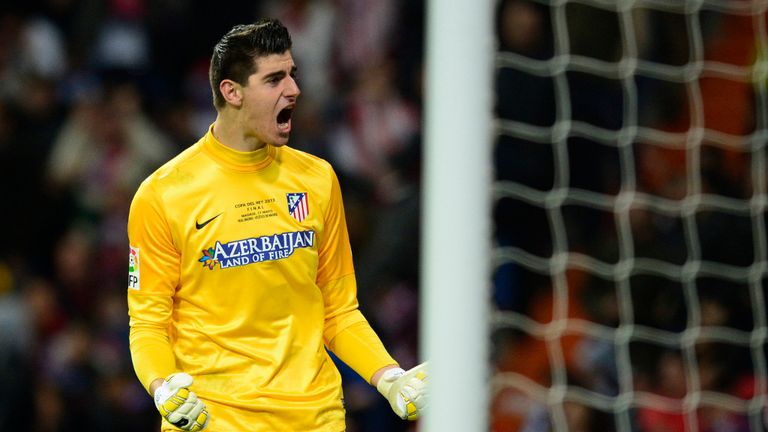 Courtois is currently enjoying his third straight season on loan with Atletico, during which time he has enhanced his reputation to such an extent that Cerezo now rates the 21-year-old as the best keeper in Europe.
There has been speculation about whether Courtois will return to Stamford Bridge next term to compete with Petr Cech for a first-team spot, or make his move to Atletico permanent.
Cerezo is eager to hold on to the Belgium international but recognises that Chelsea will have the final say on his future.
Atletico will therefore have to consider carefully whether they are prepared to pay what the Blues are demanding, with reports suggesting he will cost around £20million.
"Courtois is incredible on the pitch. We are interested but the price is too much for a keeper," said Cerezo, quoted in the Daily Mirror.
"We want to try to do business, but it depends on Chelsea. We must study everything.
"For me, it is clear that Courtois is the best goalkeeper in Europe."