Premier League: Cesar Azpilicueta knew Chelsea chance would come
Cesar Azpilicueta claims he always believed that he would get a chance under Jose Mourinho if he worked hard.
Last Updated: 19/01/14 6:53pm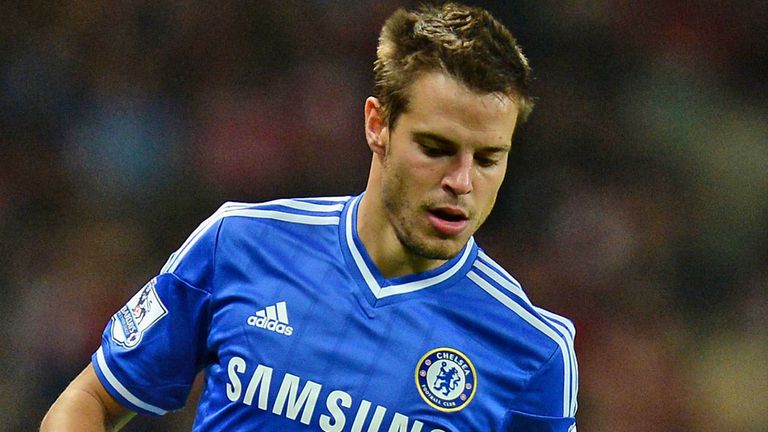 A change of manager at Chelsea over the summer, with Mourinho returning to succeed interim boss Rafa Benitez, and a late return for pre-season after Confederations Cup duty left the Blues' Spanish full-back playing catch-up.
Azpilicueta was forced to be patient in his pursuit of recognition, but he has been given his opportunity to shine over recent weeks.
Mourinho opted to deploy him at left-back ahead of the vastly-experienced Ashley Cole for a spell, but it could be that the pair line up in tandem down the left against Manchester United on Sunday.
Azpilicueta is not concerned where he plays, just as long as his hard work on the training ground is recognised with a regular role.
He told The Independent on Sunday: "I came (back) three weeks later so missed the team's early preparations.
"I kept working since that day and knew that if I had the chance to show the manager if he needs me, I will be there. I knew I could be better and try to give everything.
"He did say to me he had confidence in me and that I would have time to play - but I earn it on the pitch. That's the most important thing."
On filling in for England stalwart Cole, the 24-year-old added: "I know he's been playing for a long time. I try to play, he tries to play, and do our best after the manager makes a decision."
Mourinho appears to be getting most decisions right, with Chelsea five points off the pace in the Premier League title race with Sunday's crunch clash with United to come, and Azpilicueta believes everything has started to click into place at Stamford Bridge.
He said: "We have more stability, we have more time to prepare and the team, same as me, are settling really well.
"To be a big team, you need to play with the same players, the same manager. We are in a high level, so I think now we are starting to get that, and I think everyone is feeling on the pitch that we are starting to be a better team.
"Now hopefully, we will have a period of stability, with good results and everybody happy - and trophies."