Dermot Gallagher: Luis Suarez did not dive to win penalty decision
Dermot Gallagher has insisted that referee Jonathan Moss was right to award Luis Suarez a penalty against Aston Villa.
Last Updated: 20/01/14 11:04pm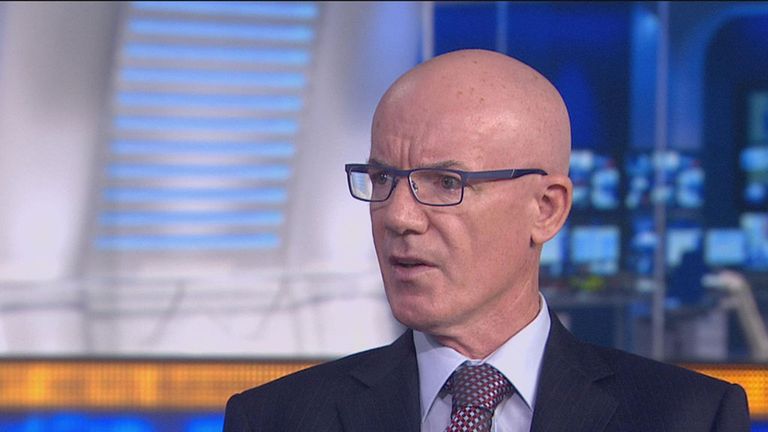 Suarez was adjudged to have been fouled by goalkeeper Brad Guzan by Moss and Steven Gerrard converted the resultant penalty to earn Liverpool a 2-2 draw on Saturday.
Ex-referee Gallagher backed the striker, who has been awarded seven penalties alone this season - four more than any other player - by stating that Suarez did not dive.
"I think if the goalkeeper goes to the ground like he did he has to get the ball but he does not - and instead collides with Suarez it is a penalty," Gallagher said.
"It is not a dive, 100% not a dive.
"But he has gone to the ground to win the ball; there is no doubt about that."
In Chelsea's 3-1 victory over Manchester United, Gallagher also agreed with referee Phil Dowd's decision to send Nemanja Vidic off the field for his lunging challenge on Eden Hazard.
"There is no need to make that tackle as he is so far from the ball," Gallagher said.
Manchester United finished their seventh defeat of the season with ten men, but Gallagher said they should have gone down to nine after Rafael da Silva's two-footed tackle on Gary Cahill.
In Gallagher's eyes, Rafael was lucky to escape with only a yellow card in the dying minutes of the game at Stamford Bridge and thought this decision was an easier one for Dowd to make.
"He has not recognised what has happened - it is a red card every day of the week but he has not recognised the severity of it," Gallagher said.
"The second red card decision was easier to send off and for me it is a red card."