Premier League: Jose Mourinho wants Manchester City to win at Tottenham
Chelsea manager Jose Mourinho has claimed he wants Manchester City to win at Tottenham on Wednesday.
Last Updated: 29/01/14 5:34am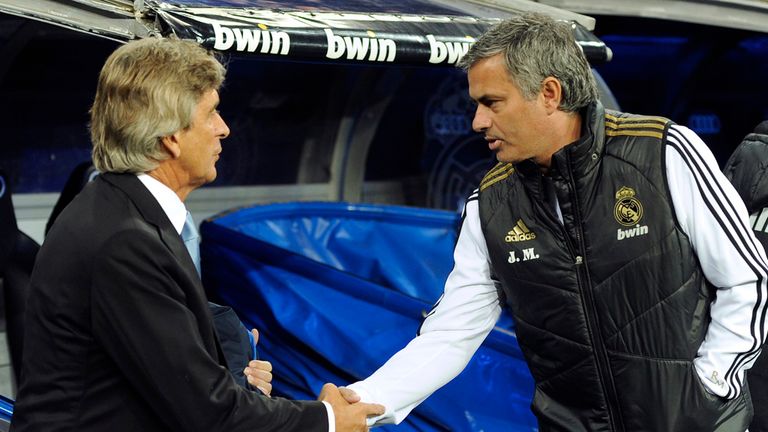 A City win will keep them a point clear of Chelsea - as long as Mourinho's side defeat West Ham at Stamford Bridge - but it will leave Spurs further off the pace in the race for a top-four finish and a UEFA Champions League spot.
"I prefer them to win, because if they win and if we win, we open a gap to
Tottenham," said Mourinho, whose side will face City on February 3.
"If we have a gap of 10 to Tottenham, 12 to United, you have a safe spot in the Champions League.
"If you can have a safe spot by February and play the rest of the season without that pressure, it would be fantastic for us."
Champions League qualification is Mourinho's primary target on his return to Stamford Bridge after again playing down his side's title prospects.
"That's an objective I don't want to fail," he added.
"We cannot fail, because as a club we need that and as a team we need that too, because we want to play Champions League.
"As a team it's very important for the evolution of the team, as a club it's very important for financial reasons, for prestigious reasons.
"The top four, if possible the top three, is the big, big, big objective and it's a difficult objective.
"If everybody is there, you go to the end of the season under big pressure, so for us it will be better for City to win."