Jose Mourinho: Manchester City are lucky and will find their level in Champions League
Jose Mourinho has dismissed claims Manchester City are the best team in the world and claims City are "lucky".
Last Updated: 01/02/14 10:07am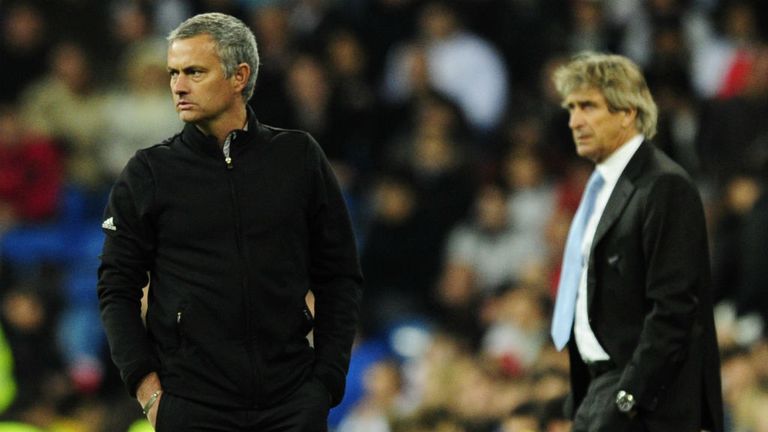 Tottenham boss Sherwood was full of praise for City following their 5-1 demolition of Spurs on Wednesday evening, but Mourinho, who takes his Chelsea side to the Etihad on Monday night, says the Premier League leaders will find their true level in the Champions League.
"Maybe, for the Tottenham manager, the planet is England," said Mourinho. "You will see (how good City are) in the Champions League. You will see in a couple of months."
Mourinho said City have benefitted from some game-changing decisions in recent weeks.
"They are lucky," he said. "The reality is they have many crucial decisions in their favour.
"Against Liverpool, the (Raheem) Sterling 'goal'. The penalty on (Luis) Suarez. Against Newcastle the goal that is a clear goal.
"Against Tottenham, (Michael) Dawson's goal, the penalty, the (Danny Rose) red card. They are having everything. I repeat, because I don't want to be misinterpreted, (it is) just pure coincidence.
"The referees, they try to do their best and sometimes they make mistakes and normally during the season the mistakes are split between teams.
"In their (City's) case, they have everything in their favour," added Mourinho, who insists his side are not yet ready to win the title.
"Next pre-season, day one, I will say we are candidates to win the Premier League. This season, the speech is we are candidates to win the next match. It doesn't matter where, it doesn't matter the opponent.
"We're just trying to win. I tell you now, before Man City... I will tell you before the Newcastle game next week, and then West Brom. I will repeat this."
Watch Manchester City take on Chelsea at the Etihad Stadium live on Monday Night Football on Sky Sports 1HD from 7pm.