Premier League: Jose Mourinho says Yaya Toure decision could cause trouble
Chelsea boss Jose Mourinho is predicting off-the-ball anarchy after Yaya Toure escaped a retrospective ban on Monday.
Last Updated: 11/02/14 7:58pm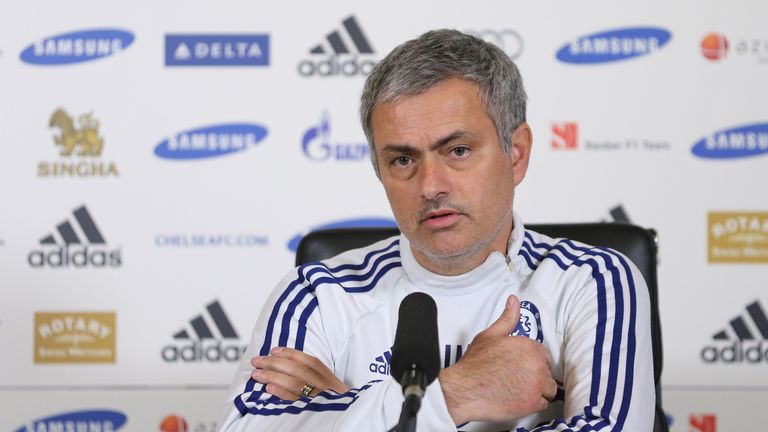 Manchester city midfielder Toure appeared to kick out at Norwich striker Ricky van Wolfswinkel in Saturday's Premier League clash at Carrow Road, with the incident missed by referee Jon Moss.
It was therefore referred to the Football Association's new video panel for potential action to be taken, but there was no unanimous agreement from the three former elite referees that is needed for a suspension to be meted out.
Speaking just before the verdict was handed down, Mourinho warned Toure escaping a ban would be taken as a message that players could get away with anything on the pitch if it was not seen by officials.
Asked how he would feel if Toure escaped, Mourinho said: "I don't understand why you say 'if'?
"If he's not suspended, the message is clear: the players can do what they want if the referee doesn't see. The message is normally that, if the FA defends football, he'd have to be suspended.
"Of course, I would be disappointed if he is not punished. If he is not, it has to be the same for everyone: if the referee doesn't see, a player can do whatever he wants.
"It doesn't matter about cameras or others seeing, I can do whatever I want. If they make the rule that action can be taken if a referee has missed something, they have to apply that rule."
The decision also means Toure will be free to face Chelsea in the FA Cup fifth round on Saturday.
Mourinho's mood will not have been improved by the panel agreeing to charge Cardiff forward Craig Bellamy retrospectively after he appeared to strike Swansea's Jonathan de Guzman during their 3-0 defeat in the South Wales derby.
As for van Wolfswinkel's reaction, the Dutchman was pleased to see Toure get off the hook.
He wrote on social media: "Good to see Toure not getting suspended. Players like him belong on the pitch! What happens at Carrow Road stays at Carrow Road.
"Things happen on the pitch. But we all enjoy watching him play. So get on with it and enjoy the football.That's what it's all about."