Eden Hazard says Chelsea's 1-1 draw with West Brom is a vital point earned
Eden Hazard believes that Chelsea's 1-1 draw with West Brom could turn out to be a vital point earned.
Last Updated: 12/02/14 3:46pm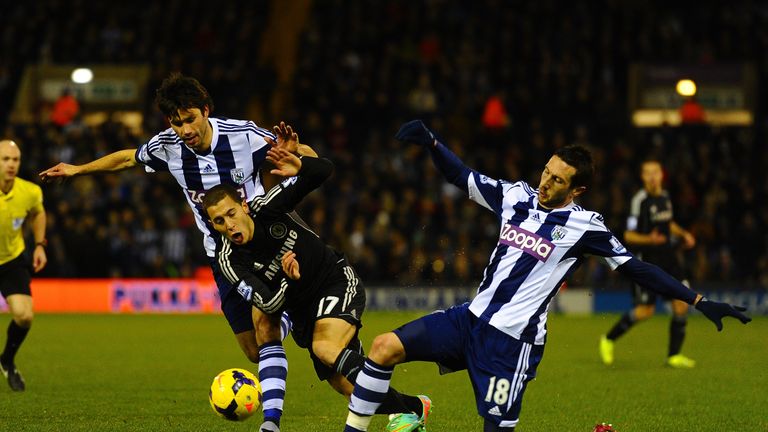 Branislav Ivanovic opened the scoring but Victor Anichebe levelled for Albion with just three minutes to go to prevent Chelsea from extending their lead at the top of the table to four points.
"It was a puzzling game," the Chelsea midfielder told the club's website.
"At 1-0 I thought we were managing the match well, but we couldn't get the second goal which would have given us protection, and then the game became difficult.
"I tried to play, we tried to play, but it was a very difficult game.
"It was very complicated whenever I had the ball because there were two or three opponents there.
"They had a plan to defend, as was the case when we played West Ham.
"It was a similar situation except at the end West Brom pushed a lot, their crowd got behind them and it became complicated.
"But it's still a point even if many people are disappointed. I think this is a point that will count.
"You cannot win every game and it was important we didn't lose. We'll improve in the future and we will try to win the next game."