FA Cup: Chelsea boss Jose Mourinho accepts fifth round defeat to Manchester City
Jose Mourinho had no complaints about the outcome after seeing Chelsea dumped out of the FA Cup by Manchester City.
Last Updated: 16/02/14 7:30am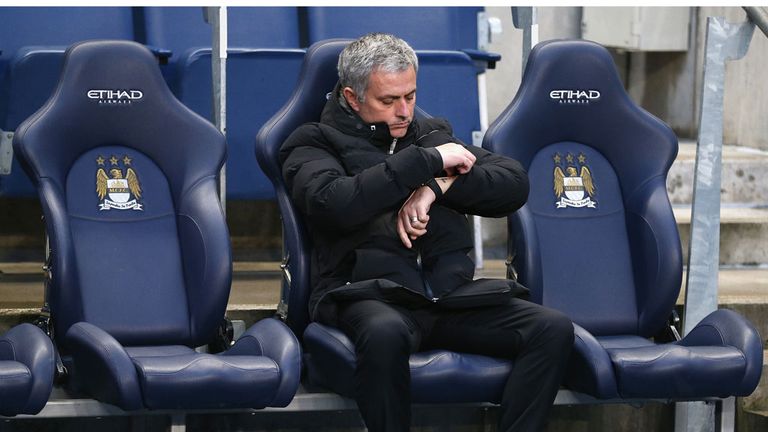 Less than a fortnight on from securing an impressive 1-0 victory at the Etihad Stadium in Premier League competition, Mourinho took his side back to the North West on Saturday.
There was to be no repeat of those heroics, though, as Chelsea succumbed to a 2-0 defeat.
The Blues offered little as an attacking threat throughout the 90 minutes and Mourinho concedes that the better side on the day were able to book their place in the last eight.
He said: "City played much better than us and deserved to win.
"Football is in peace when the best team wins. Two weeks ago the best team won and today the best team won.
"Give credit to my players because today proved that to win twice against City and to win here is very difficult to do. Credit for what my team did two weeks ago. Today the situation was simple. It's simple to analyse. They were the best team and they won."
City's second saw David Silva waved through when the flag could have gone up to square for Samir Nasri to tap home, but Mourinho admits that even if the effort had been chalked off, the course of the tie would not have been altered.
He added: "Was the referee team very poor in the second half? Yes. But even with a perfect referee team would Chelsea win the game? No.
"The second goal was offside, but they would have won 1-0 because we were never close to scoring, or being dominant, or scaring City in the game."
Chelsea will now focus their attention on the pursuit of Premier League and UEFA Champions League honours, with Mourinho refusing to read too much into a cup setback.
He said: "We go game by game and we are what we are.
"We always try to win the next game, it doesn't matter the competition, so I don't think one or two more games in the FA Cup would change anything for us or anything for them with the powerful squad they have.
"Today was also clear there was a different freshness between the teams, one team played a few days ago and another team played last week and had one week without competitive football. It was easy to see the difference."