Premier League: Chelsea winger Willian feels Premier League has helped him grow
Chelsea winger Willian believes his experience in the Premier League has helped him develop into a better player.
Last Updated: 21/02/14 1:56pm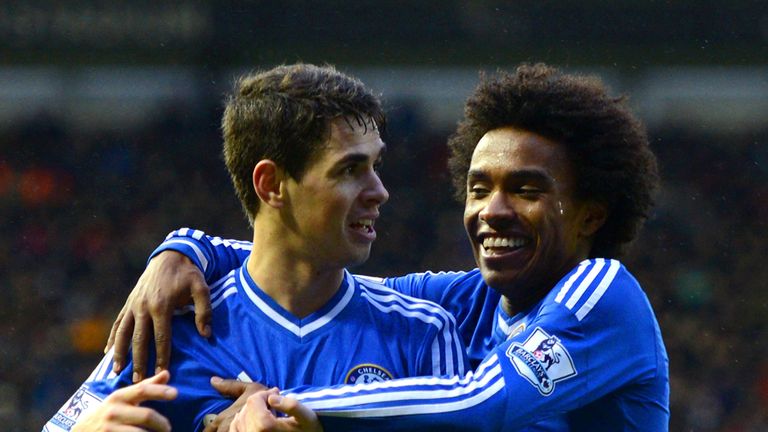 The Brazilian, who signed from Russian side Anzhi Makhachkala in the summer, is under the impression the English division is the best in the world.
The 25-year-old has made a positive impact since his arrival in Jose Mourinho's side, making 28 appearances in all competitions, and has been praised for his work ethic on the pitch.
Speaking to the Chelsea website, he said: "English football is very different from anything I've experienced before. It's really competitive, and really fast. I used to watch it on TV but you just don't have the same idea as when you actually play in it. I can feel the difference now. In my opinion it is the best league in the world.
"My aim is to keep improving every game I play so I can develop my game further here. I feel really happy to have been able to start so many games and to earn my place in the team, and to find my place with the other players, the manager and the technical coaches. I will try to work even harder so I can continue enjoying it as much as I have been doing."
Willian also spoke about how the team is always looking to improve after two disappointing results, the defeat in the FA Cup to the hands of Manchester City and a draw away against West Brom.
He added: "It's important to understand that it's very difficult for any team to do well and to play well every single game, sometimes on the day it doesn't go for you and you are not feeling your best.
"But I believe we are playing well and the team is doing well. I hope tomorrow we will get back to showing our strengths, continuing our progress and winning the match because we want to still be first in the Premier League table."