Jose Mourinho says Chelsea midfielder Oscar is suffering from fatigue
Chelsea manager Jose Mourinho has attributed Oscar's mid-season lull to the winter weather and fatigue.
Last Updated: 22/02/14 10:19am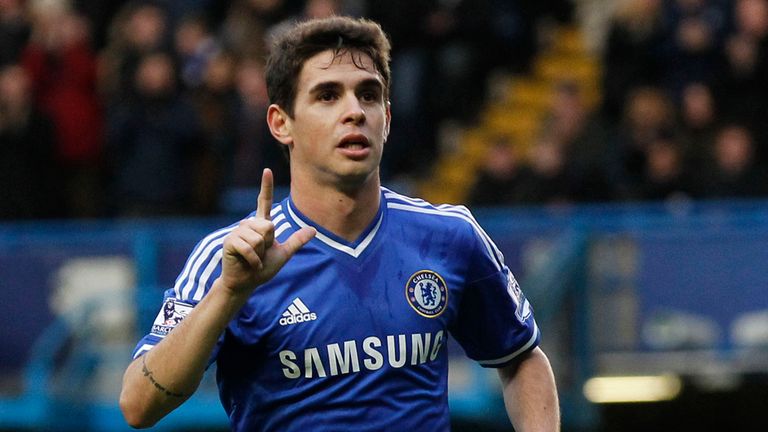 The 22-year-old's form in the early part of the season was so impressive Chelsea decided to sell fellow playmaker, and the club's player of the year in the past two seasons, Juan Mata to Manchester United.
But the Brazil international has struggled in recent weeks, with Eden Hazard the standout performer for Chelsea.
Mourinho insists Oscar has been producing solid displays, but concedes the players has lost some of his sparkle on the heavy pitches.
"Maybe in the last couple of matches he was not the same, because in the beginning of the season he was the best player in the team," Mourinho said.
"He was the player that was really making the difference in the first three, four months of competition.
"In this moment he's not being a match-winner, he's not scoring goals, but he's not playing bad. Not real problems.
"The talent is there all the time, but the physical top condition to express the quality he has is not always there.
"We have to take care of him. He's a young boy. He's not a natural physically strong man, suffers with the accumulation of matches, suffers with the difficult weather we had."