Premier League: Jose Mourinho admits he was happy to snatch victory over Everton
Jose Mourinho was pleased to avoid dropping points against Everton as Chelsea claimed a late 1-0 win.
Last Updated: 23/02/14 7:06am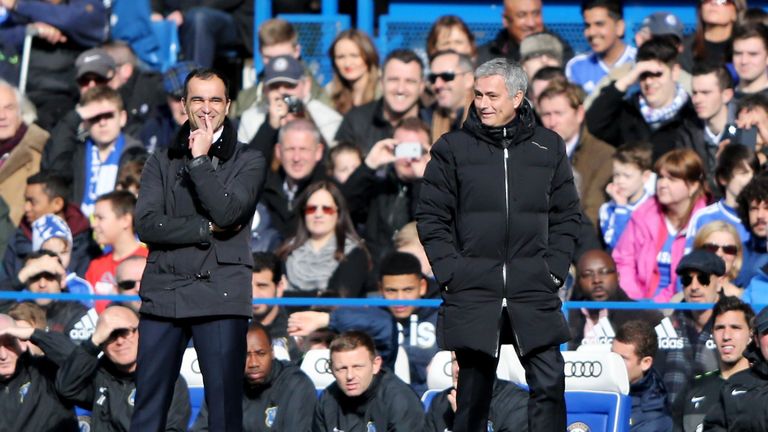 Everton looked set to take a well-deserved point at Stamford Bridge, but they were denied in added time as Tim Howard failed to deal with a Frank Lampard free-kick which was touched on by John Terry.
Mourinho, though, was very happy with his players as they made sure they stayed top of the Premier League.
"It was a very difficult match. In periods one team was dominant and the other had to play well defensively to cope," said the Chelsea boss.
"It's a good feeling to win in the end. The players did everything, they wanted to win.
"For 20 minutes we were in control, after that Everton were in control. They pass the ball well.
"For the last 15 minutes we were strong and dominated. When you score [late] you can talk about luck but the boys chased that."
Mourinho felt his side did just about edge the game, adding: "A point for them is a good point. A point for us is not good, and in the end maybe we deserved it."
And he admits they could not afford to drop points in the Premier League title race.
"If today we had a draw, I think in a couple of hours we would be third in the table. This is the reality in this competition," he said.
"The feeling when you lose late points is bad. When you win it's the opposite. It's a compensation of the points against West Brom."
Brazilian ace Oscar was taken off at half-time and Mourinho confirmed he was carrying an injury.
"Oscar was injured. He said he could cope with the pain, there was no risk to make it worse, but he couldn't."