Champions League: Chelsea boss Jose Mourinho needs experience for Galatasaray game
Chelsea manager Jose Mourinho feels his experienced core of players will be crucial in the club's game at Galatasaray.
Last Updated: 24/02/14 8:00am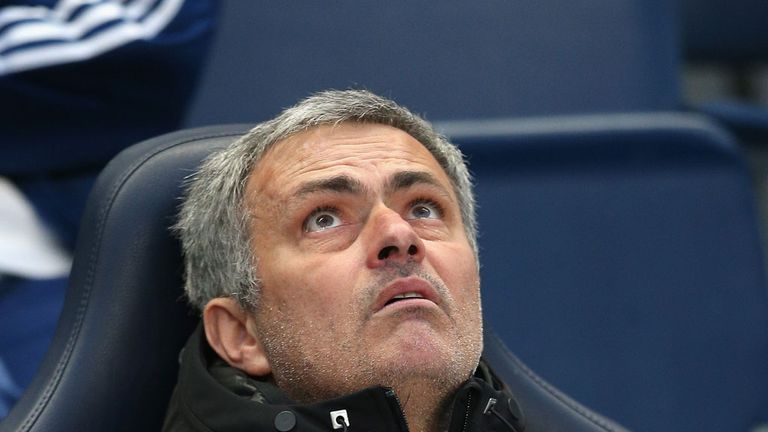 The last-16 first-leg tie in Istanbul features several subplots, with Didier Drogba playing against the side for whom he scored the European Cup-winning penalty in 2012.
Mourinho is also up against Roberto Mancini, who he succeeded as Inter Milan manager before the Italian took charge at Manchester City; and Dutch maestro Wesley Sneijder playing against his former boss Mourinho.
The game takes place in the intimidating environment of the Turk Telekom Arena, where Mourinho's Real Madrid lost a quarter-final second leg last season but progressed because of a large victory in the first leg.
The return of captain John Terry from a three-game absence, and fellow veterans Frank Lampard and Petr Cech, will be significant factors in such a hostile situation.
But several key members of the Chelsea squad have not played knockout football in the Champions League as the club exited at the group stages last season, amplifying the importance of the elder statesmen.
"That's exactly why they belong to this project," Mourinho said. "You could say this project is a project for the future. We only want to do this project with young players that have a 10-year future.
"No. We decided clearly from the beginning that the best way to develop the other guys is to have a nucleus of players like they are.
"They are important in the evolution of the team too.
"These older players in Chelsea they have a big history in the Champions League. They've experienced everything in the Champions League.
"The most important thing for us in the Champions League is to have a feeling of knockout Champions League for the players that never did it.
"This is the first time that they play, some of them. Oscar and Hazard and these kind of guys."
Terry converted Lampard's free-kick in injury time for Chelsea to beat Everton 1-0 on Saturday and maintain their position at the top of the Premier League.
Both players, and another veteran Ashley Cole, are out of contract at the end of this season.
Mourinho is likely to offer new contracts to Terry and Lampard and has previously spoken of an offer being made to Cole, too, despite the left-back being out of favour at present.
"If they get a contract in this club, which probably they will, they will do based on performance, based on the quality they are showing," Mourinho added.
"It will not be because they are legends or because we owe them something or because they want to stay here at any cost. They are performing."