Former Chelsea and Tottenham boss Andre Villas-Boas remains ambitious
Former Chelsea and Tottenham boss Andre Villas-Boas insists he is not finished with English football.
By Paulo Freitas
Last Updated: 28/02/14 3:02pm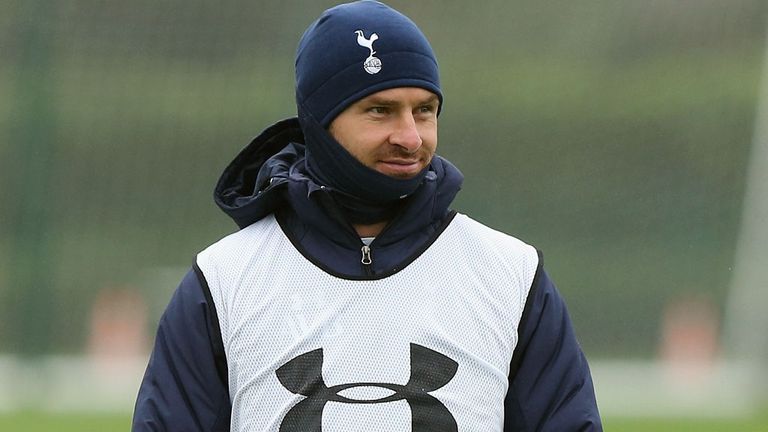 The 36-year-old has endured a rough time in England since joining Chelsea form Porto in 2011.
He left Stamford Bridge after less than a year, but soon arrived at Tottenham. His spell in charge at White Hart Lane was brought to an end 18 months after taking over.
But despite his troubles, Villas-Boas does not rule out working in England again.
"It is not the right time now because the season is almost finishing, but in June I'll start once again, fresh, and in another country," he said.
"For the English Premier League, I won't be working there next year, but hopefully it can happen in the future."
Ambition
His ambition has seemingly not dimmed and he still hopes one day that he could even coach the likes of Real Madrid, Barcelona and Portugal.
"Barcelona and Real Madrid are two of the best teams in the world. I am a young coach and it would be a dream to train either Madrid or Barcelona," he told Marca.
"I would like to get to know other leagues and I have had offers from various teams. From around next June I am sure I will be managing again.
"I am a young manager, but of course I would like to coach the Portuguese national team one day too."
Villas-Boas is delighted to see Gareth Bale performing so well for Real, after helping oversee his development at Tottenham before his big move.
"Gareth Bale is having a really good season. He knows he is facing one of the biggest challenges of his career," he said.
"Signing for Madrid was his decision because he had lots of offers. Bale wanted to sign for the team with the most titles. He always wanted to go to Madrid."