Chelsea forward Eden Hazard praises Jose Mourinho's man-management
Chelsea forward Eden Hazard reckons his confidence is soaring under manager Jose Mourinho.
Last Updated: 17/03/14 4:00pm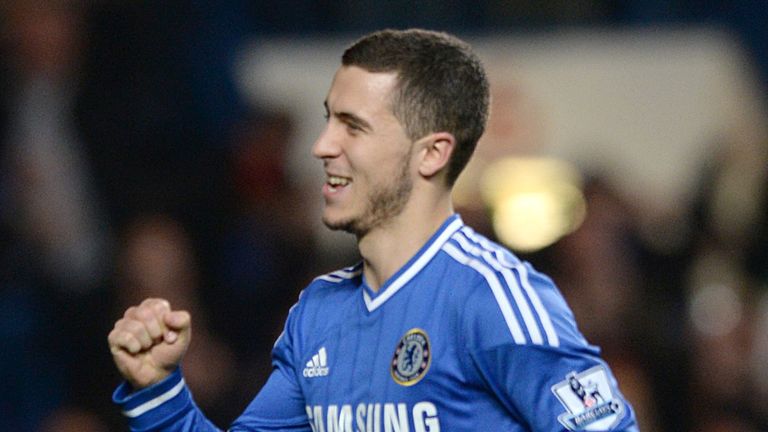 The Belgium international has been in impressive form for Chelsea this season, and he revealed Mourinho's man-management has helped his development.
Mourinho has described the 23-year-old as the "best young player in the world" and challenged Hazard try to match the standards of players like Lionel Messi and Cristiano Ronaldo.
"When a person says good things about you, wants the best out of you, it's always a good thing," Hazard told UEFA's official website.
"It shows that you're on the right track and that you still have a lot to accomplish, because talent is good but you can do better.
"It is up to me now to work hard in order to reach the best possible level, and that can be through training and games.
"It's not that he makes me improve or anything," he continued.
"He lets people do their own thing, he gives a lot of confidence to his players, he motivates us with small statements, small sentences in the newspapers or face to face.
"I think I am giving that back to him on the pitch. As I often say, I hope it will last."