Premier League: Chelsea's Frank Lampard delighted to be part of title race finale
Frank Lampard is glad that Chelsea have proven themselves as genuine title contenders after falling short in the past.
Last Updated: 22/03/14 12:24pm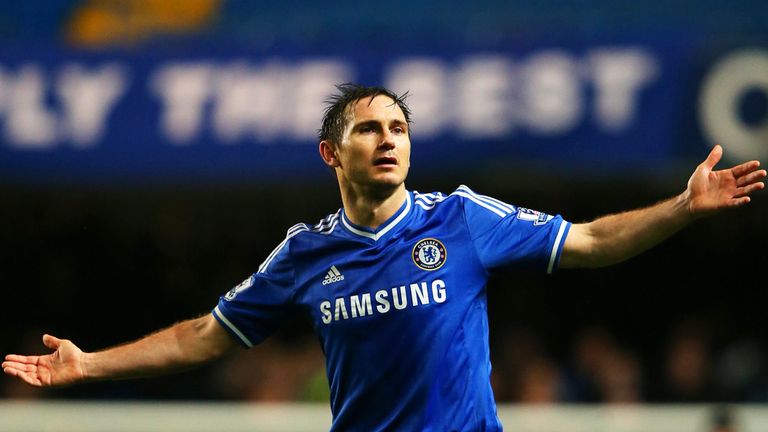 The Blues finished 14 points adrift of champions Manchester United in last season's Premier League, but have demonstrated more staying power since the return of Jose Mourinho in the summer.
Mourinho steered Chelsea to the trophy in 2005, the first championship in 50 years, but has played down their chances, despite the club's position at the summit.
Rivals Manchester City, Arsenal and Liverpool have games in hand on Chelsea, but Lampard is happy to be leading the way and relishes the tense finale of the title fight.
"It's great to be in this position," said the veteran midfielder. "We've had a couple of years, two or three years, off the pace, finishing short.
"It's great to be back in the race and to feel that around the club, to feel we're fighting for the title rather than fighting for fourth place. It feels good."
Chelsea will face third-placed Arsenal on Saturday and Jose Mourinho has stoked up the rivalry between the London clubs by branding Arsene Wenger a "specialist in failure".
The Gunners have not secured any silverware for nine years, but last weekend's 1-0 derby win over Tottenham kept them in the hunt and Lampard believes they are determined to end this barren run.
"They've got a lot of good players and quality. Every team has to break the mould some time," he said.
"We worry about ourselves, where we are at the minute. If we can win as many games as we can till the end of the season we'll give ourselves a great chance. I am confident."