Premier League: Jose Mourinho talks up Nemanja Matic influence on Chelsea
Chelsea boss Jose Mourinho has heaped praise on midfielder Nemanja Matic for his influence on recent performances.
Last Updated: 23/03/14 11:46pm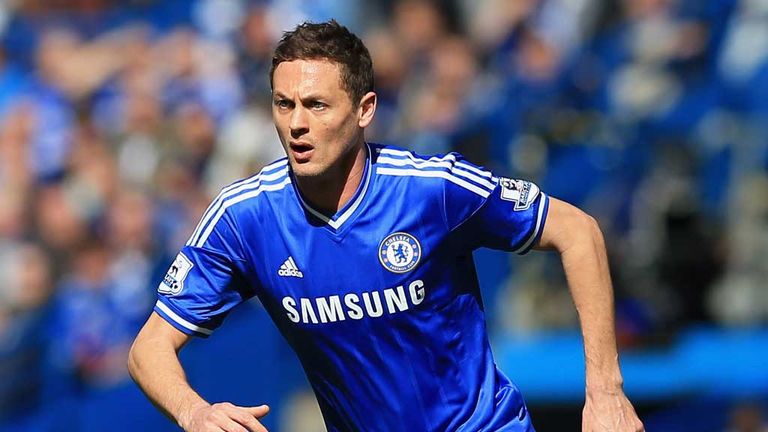 Matic re-joined the Blues from Benfica in January after leaving for Portugal as a make-weight in the deal that brought David Luiz to Stamford Bridge.
The Serb teamed up with Luiz in midfield to great effect in Saturday's 6-0 demolition of Arsenal, playing a key role in breaking up play and providing an assist for Mohammed Salah's first Chelsea goal.
Mourinho is making the most of Matic in the Premier League as he is ineligible for the Champions League, having played for Benfica earlier in the competition.
"It is difficult (for him) to lose the ball," Mourinho said. "But at the same time he is not the kind of guy to play any square passes.
"He can do so and keep possession, but he can see the movement forward, look at the passing into space.
"He is very clean. He recovers a lot of balls in a clean way, he doesn't make fouls in dangerous positions.
"I like him a lot because of his stability. He is a very stable player for someone who is still so young, only 25."
Mourinho also feels the manner of Saturday's win should go a long way to answering critics of his side's style, which some have seen as very defensively minded.
"I don't understand where it comes from," Mourinho added. "If you say that my teams have a lot of clean-sheets, I say yes. But to have a lot of clean sheets doesn't mean you are a defensive team.
"It means you defend well. My teams normally score goals. I have the record of goals in the Spanish League and Italian League.
"I have the record points tally in every league I was in. I had players winning Golden Boots and being top scorer in the country, even in Europe."