Jose not so special?
After all the mind games and talk of the "little horse", isn't it about time that the jockey took some of the blame? Daniel Storey sees a Chelsea season close to tatters...
By Daniel Storey - @danielstorey85
Last Updated: 02/04/14 10:49pm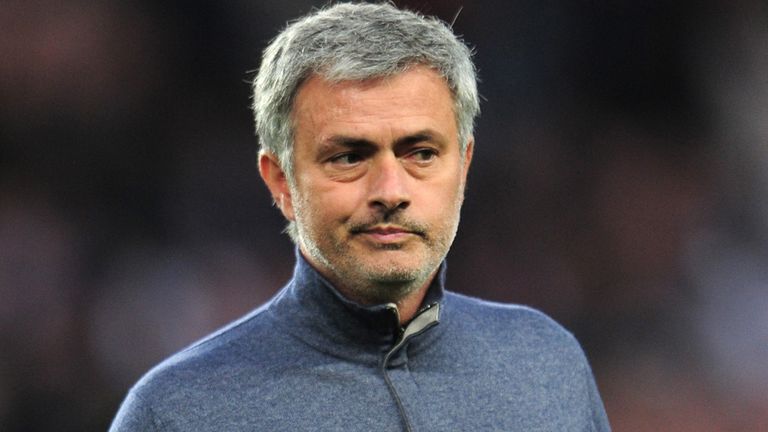 A reminder of Chelsea's past managerial history, if you will. In the time between Jose Mourinho leaving the club and returning last summer, only one manager actually managed at Stamford Bridge for an entire season. That was Carlo Ancelotti, sacked after finishing second in the Premier League and exiting the UEFA Champions League at the quarter-final stage to a Manchester United side who were defeated in the final by Barcelona.
This season, Mourinho's Chelsea are third favourites in the Premier League with six games remaining, and on Wednesday night they lost the first leg of their Champions League quarter-final at the Parc de Princes. It is not a drastically different record to Ancelotti's above.
Mourinho has never before failed to get beyond this stage of the competition, and a 2-1 away defeat would not have been a catastrophe. In 10 of the 18 occasions a side have lost the first leg away in the Champions League era, that deficit has been overturned at home, and Mourinho would have remained confident of ensuring progression. Javier Pastore's last-gasp goal changes the mood entirely.
Chelsea have now won just one of their last seven away games in all competitions, and that was a two-mile saunter down the road to Craven Cottage to play a doomed Fulham side. This was another defeat and performance that felt distinctly un-Mourinholike, with the goals conceded not through the brilliance of the opposition but due to defensive lapses. At this stage of the season, these are not slip-ups that Mourinho usually allows his side to commit, but amongst all the mind games and shifting of blame away from his players, the cracks are truly beginning to appear.
This defeat will be particularly frustrating for Mourinho because Chelsea had been able to recover from initial adversity. After 15 minutes, the Portuguese would have been a worried man, John Terry's weak header presenting the ball to an emphatically grateful Ezequiel Lavezzi, whilst Ramires had continued a worrying trend of indiscipline with a crude challenge on the same player, earning him the booking which will cause the Brazilian to miss the second leg. Without the cup-tied Nemanja Matic, it looks a monstrous task.
And then Paris Saint Germain stopped playing, suddenly losing their forward momentum and verve, instead preferring to operate a safety-first mindset that revealed their satisfaction in taking a 1-0 scoreline to Stamford Bridge next Tuesday.
There is evidently nothing intrinsically wrong with such a defensive approach against a side set up for the counter attack such as Chelsea, and with Eden Hazard, Oscar and Willian all capable of attacking at speed Laurent Blanc evidently felt that the 'closed shop' strategy would be successful - this was quite obviously a pre-planned tactic.
Unfortunately, the prosperity of such a tactic relies entirely on both caution when in possession and patience in defence, neither of which PSG demonstrated. Inattentiveness led directly to Chelsea's equaliser, Marco Verratti losing the ball in midfield before Thiago Silva compounded the error by diving in at the feet of Oscar. The Brazilian made the most of the contact but it was a stonewall penalty, converted with typical ease by the ever-impressive Hazard.
But, just as at Selhurst Park on Saturday (and at the Britannia Stadium and Villa Park in recent times), Chelsea shot themselves in the foot. David Luiz fulfilled his reputation as the ultimate curate's egg footballer with a rash and unnecessary foul on Blaise Matuidi and, when the cross was delivered from Lavezzi, Luiz could only help it into his own net. In stoppage-time came the ultimate frustration, Pastore allowed to dance free from three players on the right-hand-side of the penalty area. Misery compounded.
When asked after the match who was at fault for the defeat, Mourinho was in a defensive mood: "Do not ask me to tell you that. I cannot do that with you. I have to do it inside, not outside." On the defending for his side's goals, the Portuguese was more honest. "You say sloppy," he said. "I say ridiculous."
"A little horse that next season can race," was Mourinho's assessment of Chelsea in February. On current evidence, that horse is rather limping towards the end of the season. Surely the jockey must take some of the blame?